Celeb News
Pearl Thusi Serves Fiery Clapback To A Troll Who Slut Shamed Her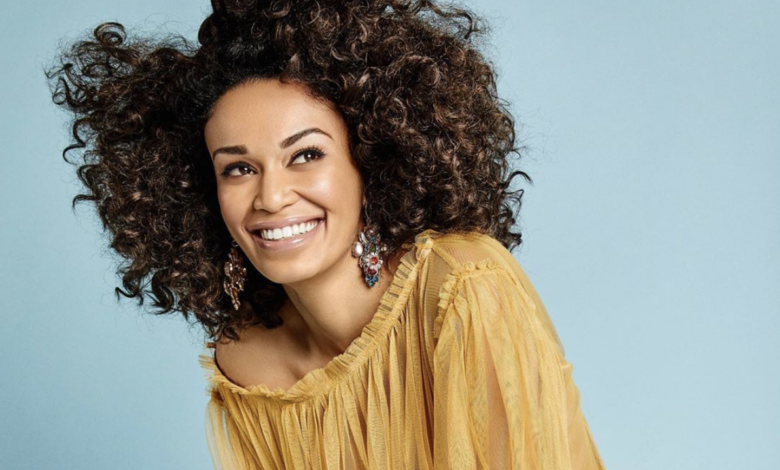 Pearl Thusi Serves Fiery Clapback To A Troll Who Slut Shamed Her. Pearl Thusi is no stranger to fighting off trolls on twitter and now she seems to be at it again, after a troll disrespected her by slut shamming her for everyone to witness.
Pearl recently had an outburst on twitter after engaging in a discussion on about African leaders being legitimate criminals and also point out that they are also all men, which resulted in the men of twitter once again spewing hate toward her.
"Current African leaders are trash. Interesting how most of them are men" Pearl said.
She also addressed how men and their poor mentalities who continue to make her an enemy even though she is passionately expressing her views on a bigger issues such as the #EndSARS massacre that has been happening in Nigeria.
 "So many SA are still so enslaved mentally… now it seems self imposed. Anyone passionate about something that isn't immediate to their wants is an enemy. A bunch of feel sorry for us first bullies because we're helpless & ur not allowed to care abt other ppl hashtags," Pearl wrote.
The male community took major offence to Pearl's comments and began firing heavy shots and slut shamming her. Pearl is also not one to take any disrespect lying down and fired some deadly shots of her own.
"Ngifeba nonyoko. Cabanga ukuthi ulethwe kanjani wena la?" Pearl wrote.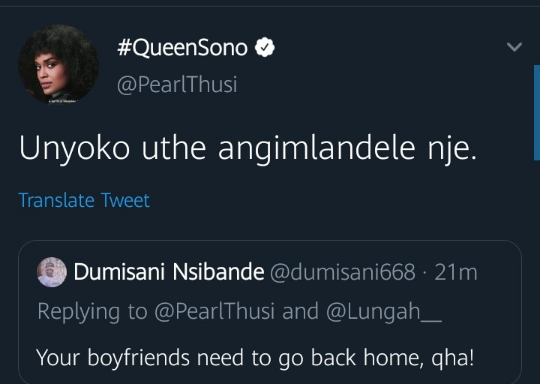 By Sinakho Mandla