Celeb News
Local
Pearl Modiadie On How Being Introduced To Dieting As A Teenager Affected Her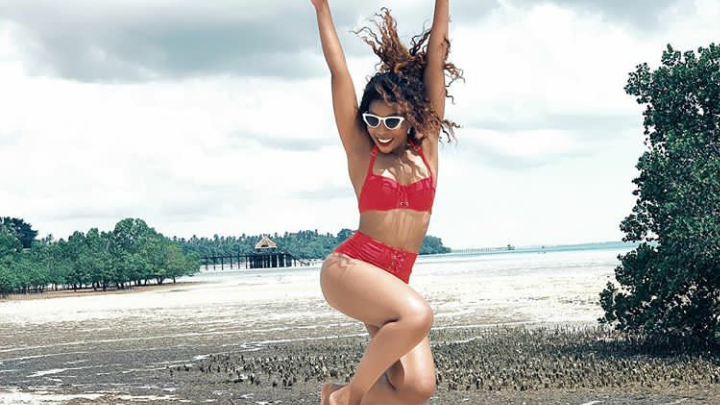 Pearl Modiadie On How Being Introduced To Dieting As A Teenager Affected Her! Pearl Modiadie has never been overweight by definition since she came into the limelight but then again showbiz standards are not realistic.
The beauty recently took to twitter opening up about how she was introduced to dieting as early as in her teenage years and how that made her obsess over her weight and think she was big when she actually was not. "I look back at my old pics and can't believe I thought I was big," she shared
"When you're told to start dieting in your teens because there's an 'obesity gene' in the family, you start obsessing over your weight. I've been on diets as long as I can remember. Name a diet, I've probably tried it. The scale was my frienemy, still is, but now I exercise!," Pearl explained.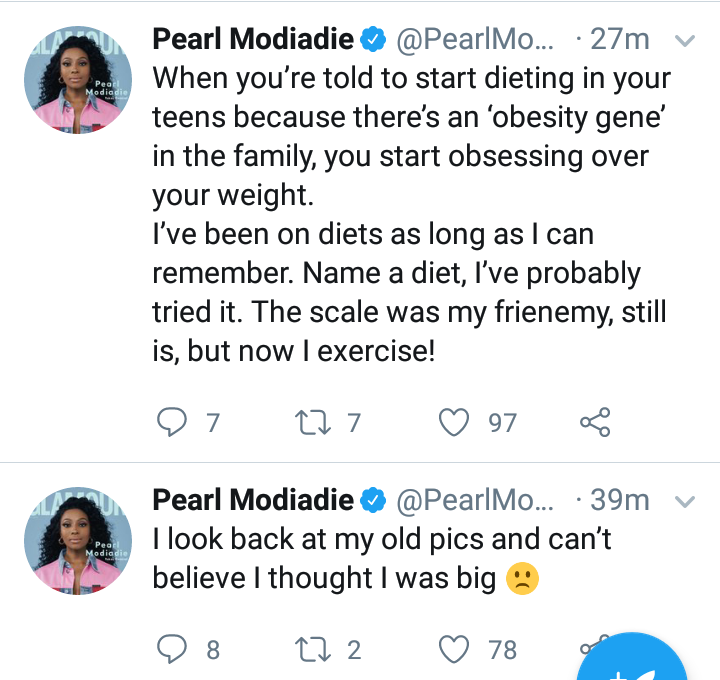 Whilst we think Pearl is body goals now, she has her own goals and that's to work out in short shorts by September. You go girl!
If I'm not wearing a very short short to gym by September, I'm giving up.
Another hot session down! ??

— Pearl Modiadie (@PearlModiadie) June 19, 2019