Celeb News
Local
Part Of The Family! Moshe Ndiki Joins Boyfriend Phelo To Celebrate Loyiso Bala's Daughter's Birthday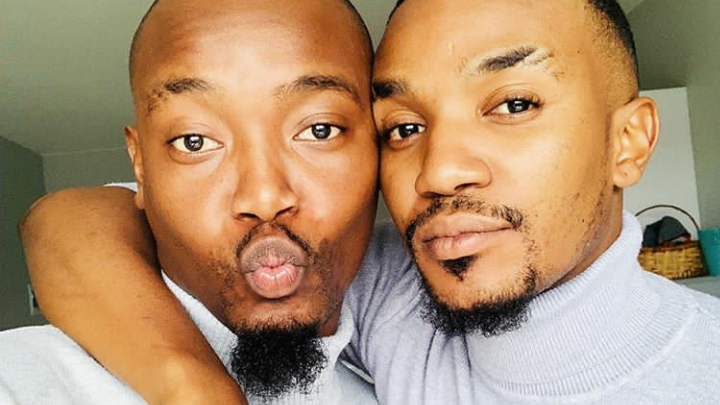 Part Of The Family! Moshe Ndiki Joins Boyfriend Phelo To Celebrate Loyiso Bala's Daughter's Birthday! A few weeks ago, pop turned gospel singer Loyiso Bala went on twitter sending his brother Phelo a weird birthday message that had black twitter coming for him.
In his message, Loyiso seemed to be not supportive of his brother being gay. This came after Phelo went public with his relationship with Moshe Ndiki. Their romance has been a favorite on social media and they have been doing great at feeding the frenzy….or they are just happily in love and cannot hide it.
Loyiso's tweets has us asking if Phelo was still scoring invited to important family gatherings and it seems he still is on the list and so is his boyfriend Moshe. Moshe took to Instagram sharing a family photo taken at Loyiso's youngest daughter's birthday.
"Beautiful Sunday well spent celebrating @toribala 's first birthday. Literally the most adorable 1 year old ♥️ A sweet little baby girl like you is a blessing for everyone around you. Wishing you all the very best for your 1st birthday ever! Your smile brings joy to every heart. May the same joy follow you wherever you go and whatever you do in life.♥️ we love you Tori," Moshe gushed.
This past weekend, he hosted the Bala family and cooked Sunday lunch for them. It's a one big 'ole family after all.