Celeb News
Nomzamo Explains Why She Gets Nervous When Posting "Thirst Trap" Pics On Social media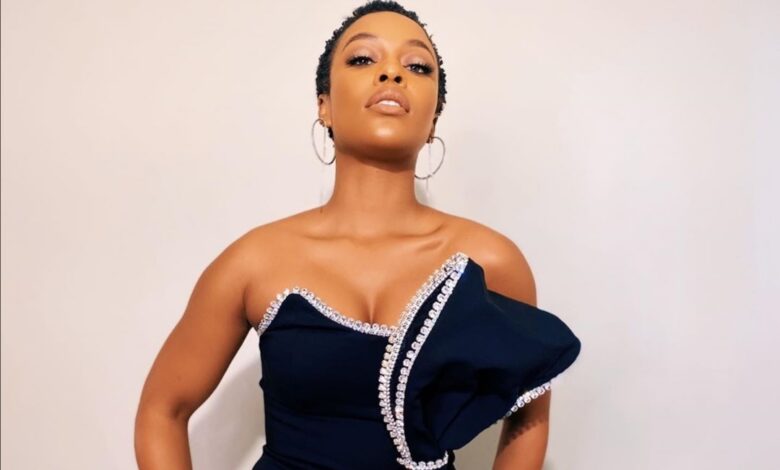 Nomzamo Explains Why She Gets Nervous When Posting "Thirst Trap" Pics On Social media. Nomzamo Mbatha is an internationally acclaimed celebrity and activist with many eyes watching her social media at all times, making her nervous to share her sexy snaps sometimes.
in an Instagram story, Mbatha explained that even though she wants to be her modern self and part take in the thirst trapping that commences on the Gram, she gets shy and is tempted to delete the post after seeing the people who are viewing her status.
"I see the people viewing, get shy, then wanna delete" she wrote.
The reasoning behind her fear is the powerful impact that her name and image carries and also the important people who follow her, because of the life changing work she does which includes ambassadorship, activism and philanthropy.
Zamo then lets go of her fears and proceeded to serve us with some summer ready bikini pics, rocking a purple cut out one piece swimsuit while having fun in the sun to celebrate her "city girl" ways in the most sexiest way possible.
Checkout the sexy snaps below.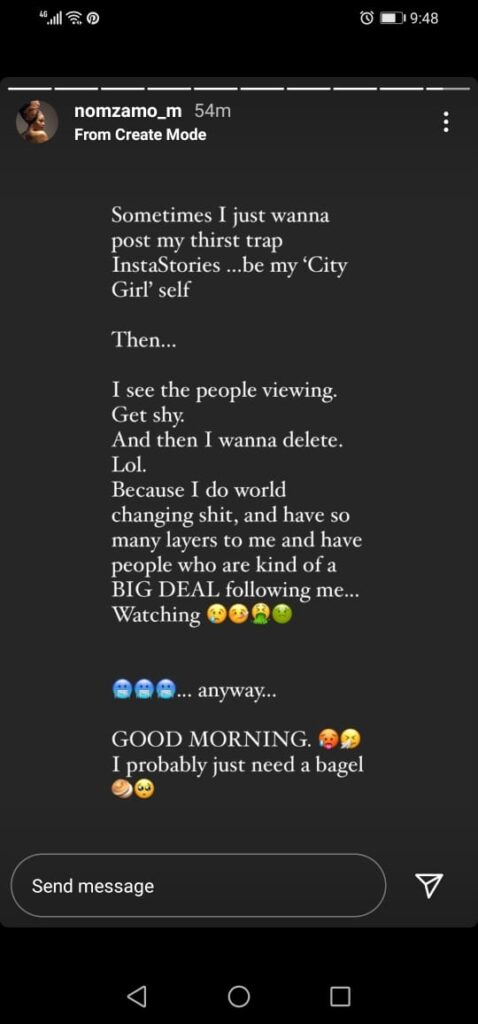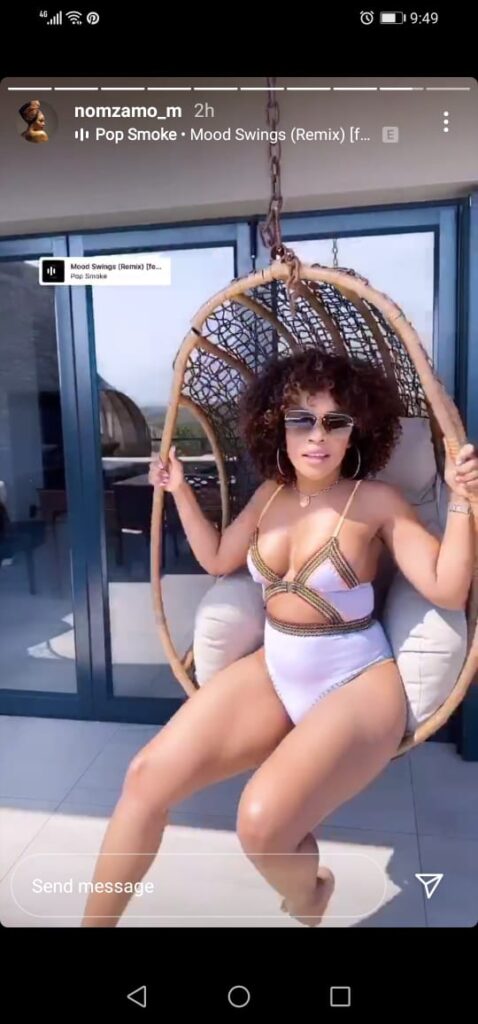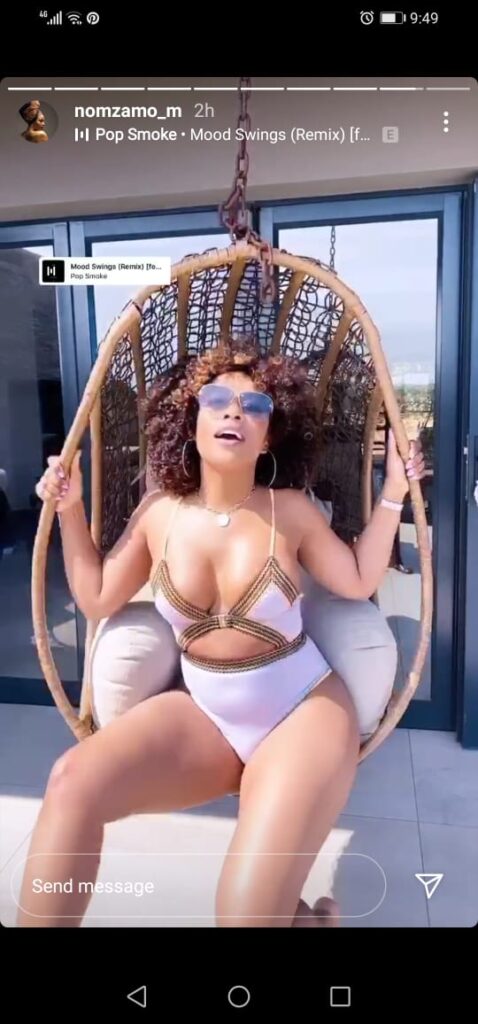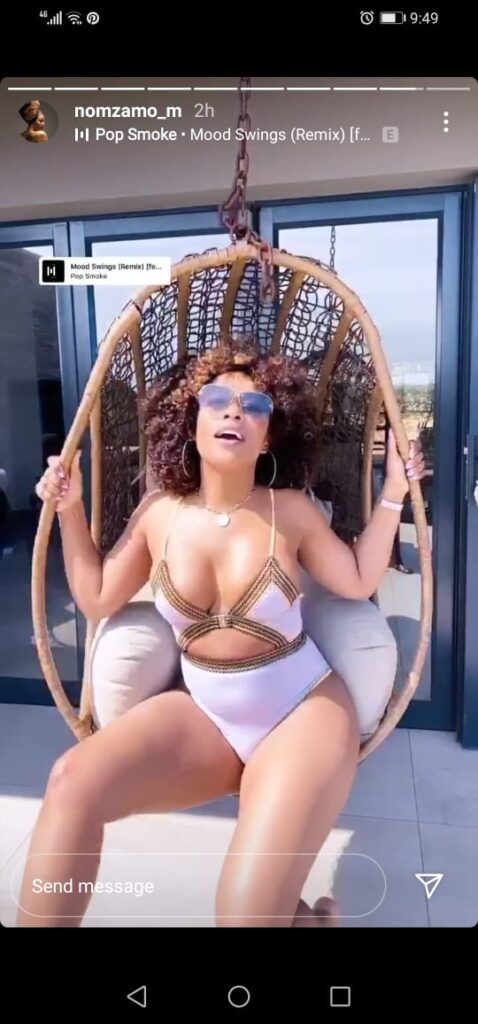 By Sinakho Mandla