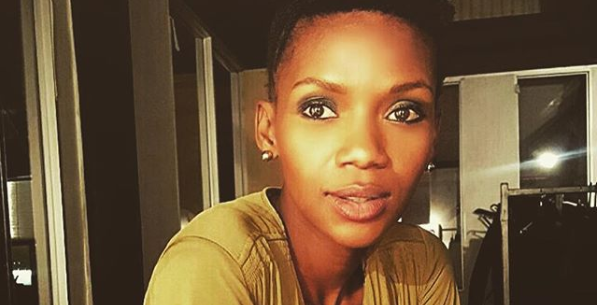 Nokuthula Mavuso's Second Baby Is Here! Congrats are in order for the actress who recently welcomed her second child, a baby girl.
We love how Nokuthula casually shares good news with her fans on social media and every time we're left wondering if she just announced a pregnancy/new gig or baby arrival and this new baby announcement was no different. The beauty took to twitter gushing over being a mama of two and how she's always dreamt of these moments she's experiencing now.
"My babies and I in bed. I've always wanted this. Thankful," she tweeted. "Kangarooing the 5 day old. Precious," she said in another tweet. Congratulations to the beautiful mama of two.
Kangarooing the 5 day old. Precious.

— Nokuthula Mavuso (@NoxNonozi) May 1, 2019
Newborns have that "you ain't shit" look. They look at you okare ha o na direction mo bophelong. This child.🤨

— Nokuthula Mavuso (@NoxNonozi) May 1, 2019
Person: This baby is so calm. She hardly ever cries.
Sheddy at 2:45am: pic.twitter.com/V6zm4JqQ7M

— Nokuthula Mavuso (@NoxNonozi) May 1, 2019
My babies and I in bed. I've always wanted this. Thankful.

— Nokuthula Mavuso (@NoxNonozi) April 30, 2019