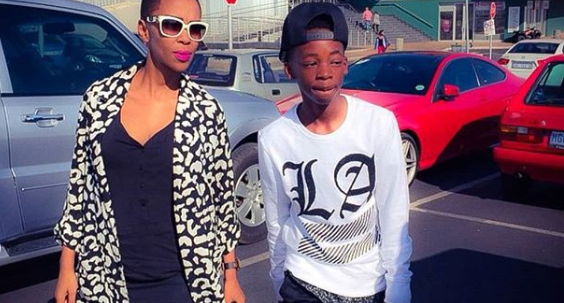 Nhlanhla Nciza Celebrates Her Son's 18th Birthday! The fact that a lot of our favorite celebs have kids who are now in their late teens and early twenties makes us feel real old, where did the time go?
If you're a fan of Nhlanhla Nciza then you know how much she adores her kids. The mom of three boys often share beautiful photos and messages to her sons on Instagram and her latest one was no different. Nhlanhla recently celebrated her son's eighteenth birthday posting a series of photos along with a sweet message.
"Happiest birthday to my sweetest boy Nkulu, prince charming himself 👑 Can't believe you're 18😭 Thank You Father God for your protection over him. Love u son❤️❤️❤️🎂🎊🎉👑💝🎁 #TheKingCiza #TheCiza #CizaLiza," the proud mama gushed.