Celeb News
Naakmusiq Ventures Into The Fashion Industry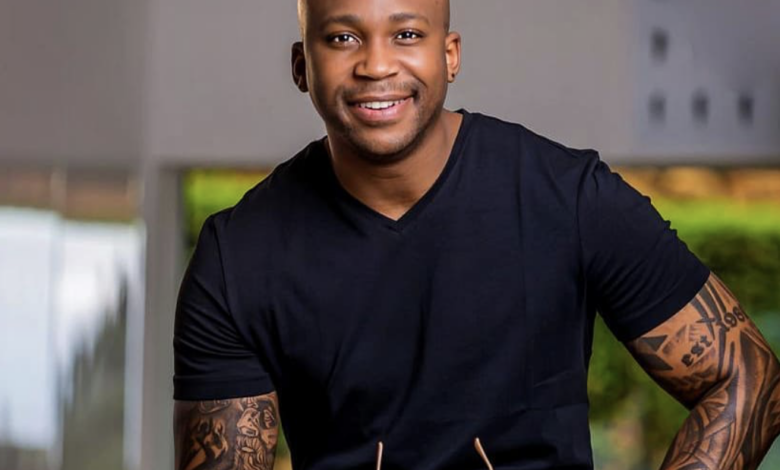 Naakmusiq Ventures Into The Fashion Industry. From acting to sing to fashion. Anga Makubalo affectionately known as Naak Musiq has proved that he does indeed have the Midas touch, as everything he does literally turns to perfection
Back with another business venture, Anga took to social media to announce that he is launching himself as a stylist and a fashion designer with his latest clothing line named Swish Apparel South Africa.
"Be silent. Only speak when it's time to say CHECKMATE. Fast lane!!! Hits only ? @swishapparelsa… Camagu" he wrote.
The actor has taken on his love for fashion by partnering with Cherene Cook, to bring you a stylish yet comfortable look for any occasion and will be dropping just in time for the summer.
""We are excited to flaunt our love for fashion with everyone, we want to create a clothing line that your everyday person can wear and feel comfortable in but lavish at the same time" the statement reads.
Congratulations!!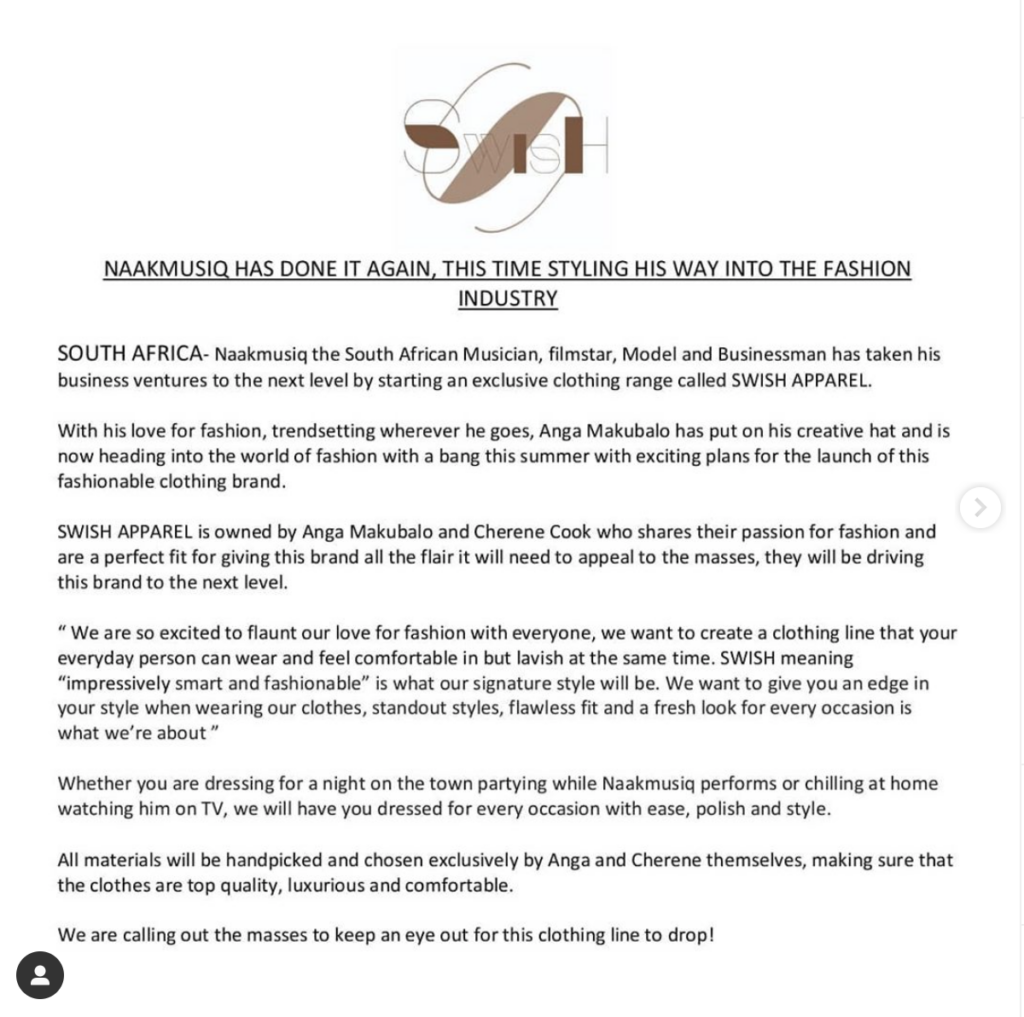 By Sinakho Mandla