Celeb News
Local
Mpho Maboi's Perfect Response On Not Wearing Her Wedding Ring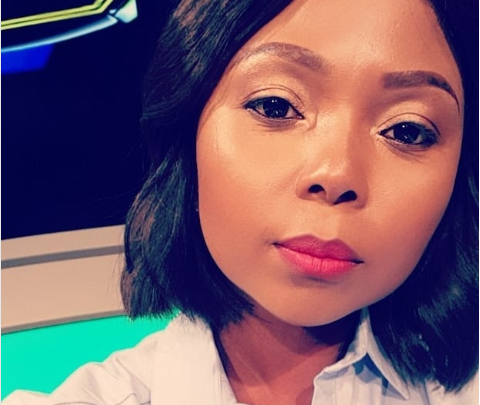 Mpho Maboi's Perfect Response On Not Wearing Her Wedding Ring! We all know Mpho Maboi Letsholonyane dances to her own beat and we love her for it.
After getting married a few weeks ago to her longtime partner, footballer Yeye, the sports anchor doesn't seem to be the ring wearing type.
One fan asked the newly wed why she doesn't wear her ring and she had the perfect response for it. A confused Mpho made it clear that not wearing her wedding ring everyday didn't make her any less married.
"Like a Ring makes me any less married. I'm so lost. Le rata dilo tsa Batho hle," she tweeted. School them, Mrs Letsholonyane.
Like a Ring makes me any less married. I'm so lost. Le rata dilo tsa Batho hle 😂😂

— Mpho Letsholonyane (@MphoMaboi) May 6, 2018
Coz I don't understand why this is any of your business hle? What am I missing? https://t.co/pSJNILZ9dC

— Mpho Letsholonyane (@MphoMaboi) May 6, 2018
I'm sooooo confused https://t.co/rOtX5B1YIu

— Mpho Letsholonyane (@MphoMaboi) May 6, 2018