Celeb News
Monique Muller Breaks Silence Amid Legal Battle With Estranged Boyfriend Katlego Maboe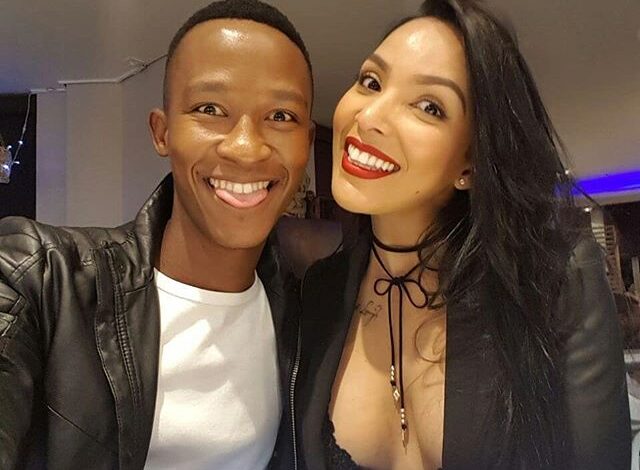 Monique Muller Breaks Silence Amid Legal Battle With Estranged Boyfriend Katlego Maboe. Things may have cooled off in the public eye but it seems like the heat is still on for media personality Katlego Maboe, after his cheating scandal went viral.
According to the TshisaLive publication, Maboe's estranged girlfriend Monique Muller is going head to head with her baby daddy in court as Katlego had been arrested earlier this month for failure to adhere to a previous court ruling.
Monique has told the publication that although she had been advised not to speak over the matter, she is concerned that she is the only one abiding the the courts ruling.
"We are all legally warned by the court not to make comments to the press. However, there seems to be an imbalance as to who the law applies to " Monique said.
Monique added that she felt that the public attention that the scandal received was turned into a "public slander campaign" and has now forced her to break her silence over the matter. 
"I feel like when I am quiet, they win in the court of public opinion by ruining my reputation and painting me to be a person I am not. I can no longer allow that to happen" Monique said.
Katlego's lawyer Ellen Louis and his PR team have passed on making any comment on the situation as the matter is being dealt with in court.
"You are aware the matter is being heard in the magistrate's court and is sub judice. No comments can be made and any party making comments to the media or publishing any allegations can be held in contempt of court," said Katlego's PR official Lerato Maleswena" the publication reported.
<