Celeb News
Local
Mihlali's Cold Clapback At Tweep Asking Her To Congratulate Miss Universe Zozi Tunzi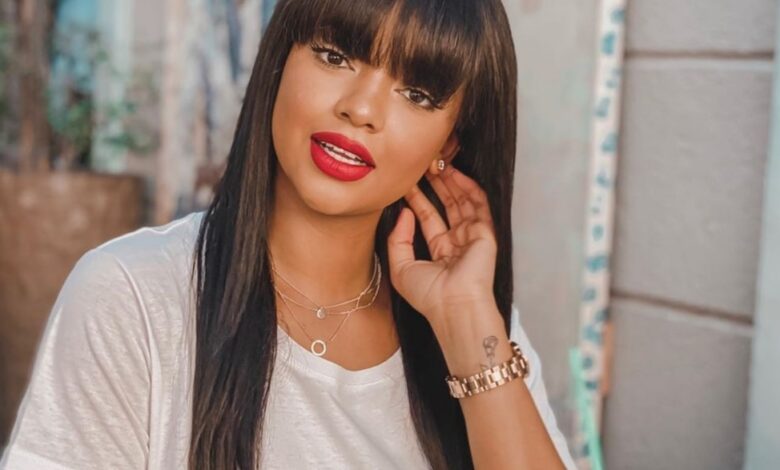 Mihlali's Cold Clapback At Tweep Asking Her To Congratulate Miss Universe Zozi Tunzi! If history is anything to go by, media sweethearts have always been the 'IT' girls who like to be politically correct and avoid anything responding to anything that might be misinterpreted especially on social media.
But Mihlali Ndamase is a different kind of a black twitter favorite They love her and criticize her just as much. When others would avoid the criticism, Mihlali doesn't look away, she claps back and knows how to dish it.
As Mzansi continues to celebrate the newly crowned Miss Universe 2019 Zozibini Tunzi, some social media users are looking at local celebs and influencers to see how they reacted. One tweep took to the platform questioning Mihlali on why she had not yet sent out a congratulatory message to Zozi.
"Zozibini won Miss universe ain't you gonna say something Mihlali?," the tweep asked Mihlali. In response, Mihlali clapped back saying she is not the President of South Ah. "Andiyopresident yenu m'na, sundibuz'ubudenge ntombazane," Mihlali responded.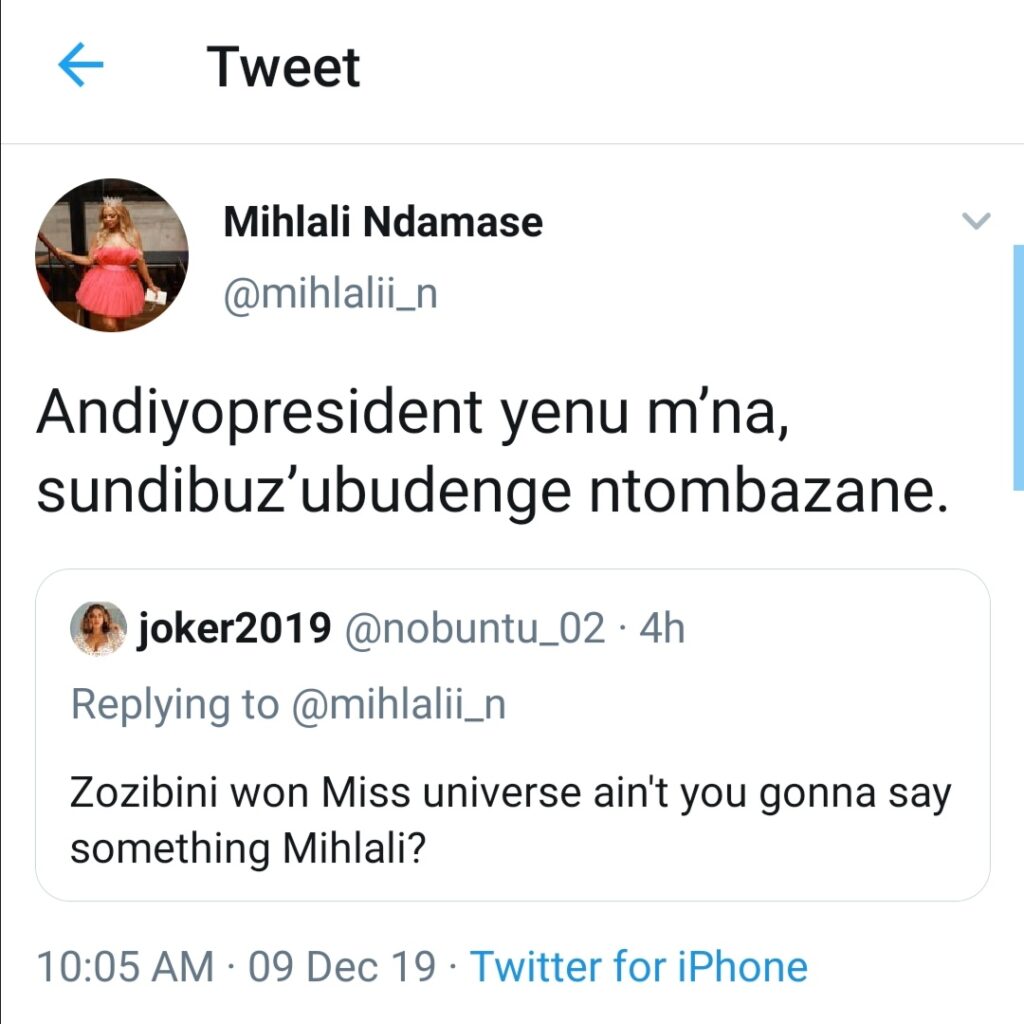 Turns out the tweep might have been too forward as Mihlali had congratulated Zozi. "Congratulations @zozitunzi #ZozibiniTunzi#MissUniverse," she had tweeted.