Celeb News
Mihlali Ndamase To Takeover The Airwaves In Celebration Of Women's Month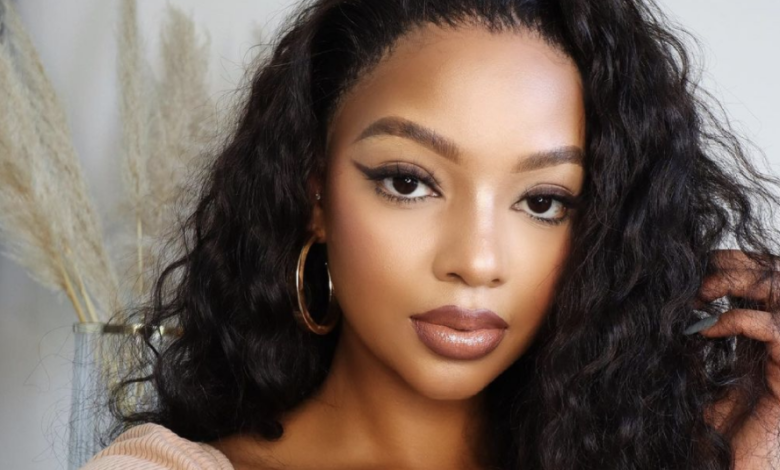 Mihlali Ndamase To Takeover The Airwaves In Celebration Of Women's Month. The saying says women are the pain bearers of the world so it makes sense why an entire month would be dedicated to them. We have witnessed some incredible woman whether famous or not do some pretty remarkable things and one of those strong and courageous women is beauty content creator and YouTuber Mihlali Ndamase.
The award winning content creator has not only shown that she is a force to be reckoned with but she has also single handedly managed to inspire an entire generation of young females. Ndamase is adding another title to her already impressive resume as she will soon be takeover the airwaves.
Taking to Instagram, Mihlali revealed that she will be part of Power FM's 987 Woman on-air takeover dedicated to celebrate some of Mzansi's powerful woman. Mihlali will be hosting the stations lunch time show Power Lunch, were our girl will be leading the pack with exciting conversation and what we can image will be a bomb playlist.
Ndamase shared a video of herself in studio while training for the show, sharing that she loves challenging herself with new things and we are super excited to hear how she handles it. The vlogger will be on air this Thursday from 12:00pm till 3:00pm.
Mihlali was recently graced the cover of the Forbes Africa 30 Under 30 magazine for being a groundbreaking businesswoman in a time where job security is not a guarantee. Mihlali among many others was honoured by the platform for being an innovator and risk taker in a year ruined by the pandemic. We definitely agree with title and are eagerly anticipating to witness her achieve even greater things.
Congratulations Mihlali