Celeb News
Local
Maps Maponyane 'Weds' Super Fan In Mock Wedding At His Restaurant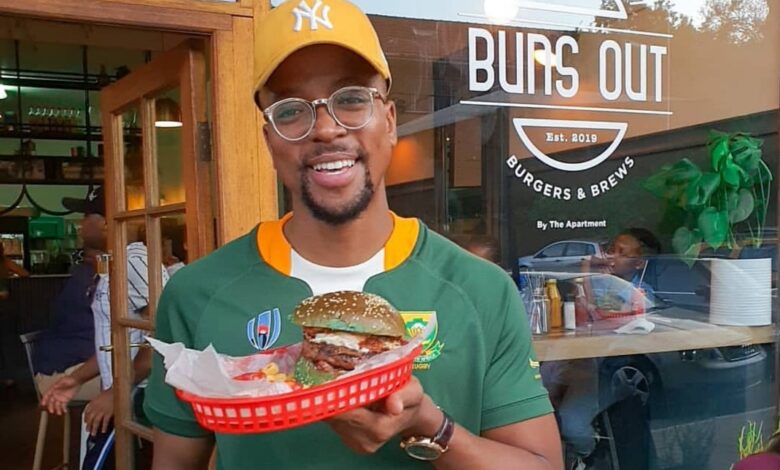 Maps Maponyane 'Weds' Super Fan In Mock Wedding At His Restaurant! Call it a 21st century love story or great marketing strategy or anything in between, Maps revived many fans' dreams this weekend when he proved you can your favorite celeb to wed you, at least for social media.
If you've been living under a rock, after Maps opened his Buns Out restaurant a few weeks ago, one of his fans made herself the Mrs Buns and social media got behind it. The beauty, Pamela Mtanga would refer to Maps as her the Mr Buns to her Mrs in tweets and it wasn't a matter of time until the two set a date for their "wedding".
On Sunday it finally happened at Maps' restaurant and now social media wants them to date in real life. "We'll be sharing what went down soon. But for now, here's a glimpse of a moment that marked New Baconings of our Bunship," Maps tweeted. We are here for this. Check out what went down in photos below.
First the nervous groom thought he had been stood up
Then Maps saw the bride
Mrs Buns fashionably late
Mrs Buns loved her flowers from Mr Buns
Blushing bride and groom
Mini buns with Mrs Buns
And then they were Mr and Mrs Buns
And that ladies and gents is how you get your celeb crush's attention!