Maps Maponyane Dishes Some Relationship Advice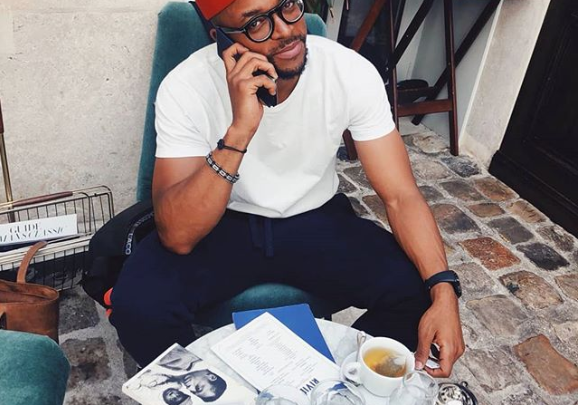 Maps Maponyane Dishes Some Relationship Advice! The hunky media personality is a taken man and has been for a while, social media seem to think he's doing a great job at boyfriending despite recent glitch.
So who better to dish relationship advice than Maps? Maps recently sat down with Dennis Ngango to talk about pretty much everything we'd want to know about him.
On relationships, Maps shared how much of a romantic hopeless he is. "I'm an absolute hopeless romantic, I wear my heart on my sleeve and I try to make meaningful relationships with every encounter I have," he gushed.
On what he'd say to his younger self about dating and relationships, Maps said the advice he'd give himself is to be patient with himself and the other person.
"…Make sure I'm in check and my ish is in check, instead of actually trying to get the other person to end up being the person that fills all those gaps, know that you're happy enough and  know yourself well enough to be able to go into that and be independent with your love as opposed to depending on someone else completing whatever lacks within you," he said.