Celeb News
Local
Ma'Mkhize Allegedly Not Happy About Son Andiles's Baby Mama DJ Sthelo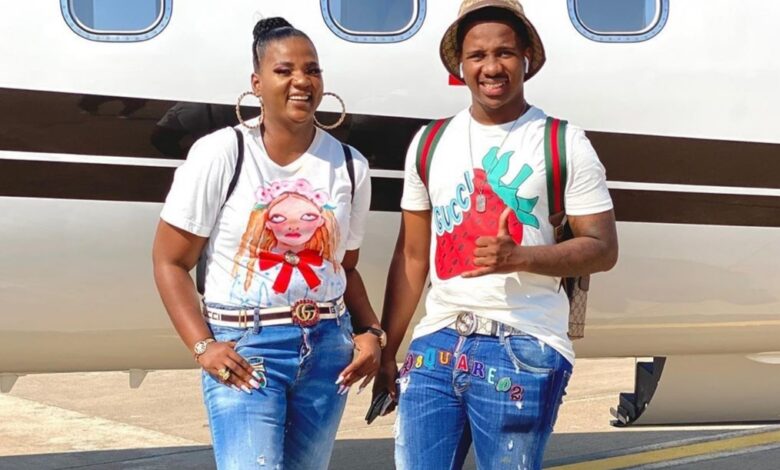 Ma'Mkhize Allegedly Not Happy About Son Andiles's Baby Mama DJ Sthelo! Affluent businesswoman and reality star Shauwn Mkhize is now a grandmother as her son Andile just joined the father's club.
However, reports show that Mam'Khize is not to fond of her son Andile Mpisane's (21) baby mama who happens to be Durban based DJ Sthelo Shozi (27).
A close source revealed to the Daily Sun publication that Sthelo gave birth without anyone's knowledge and began circulating the pictures of herself and the new-born baby.
"We were all shocked that she had given birth because she was hiding the truth behind the pregnancy because Mam'Mkhize was against their relationship," the source said.
"She never approved DJ Sthelo as someone who could date Andile since she had another child from her previous relationship. Mam'Mkhize does not love DJ Sthelo and she cannot hide it," the source added.
According to the publication, Mkhize said she did not know anything about the baby or its mother when she was approached for comment.
" The only person I will entertain is a wife. Once he tells me 'here is my wife mother', I'll get involved. I don't know anything about who gave birth to what and when, I really don't know anything about being a grandmother, it's the first time I'm hearing of such news" Shwan said.
Another whistle blower added that Shozi and her elders attempted to report the pregnancy to Andile's family, Shauwn turned them away.
HECTIC!!!
By Sinakho Mandla