Celeb News
MacG Calls Sizwe Dhlomo A D*ck And Claims Unathi Is Unapproachable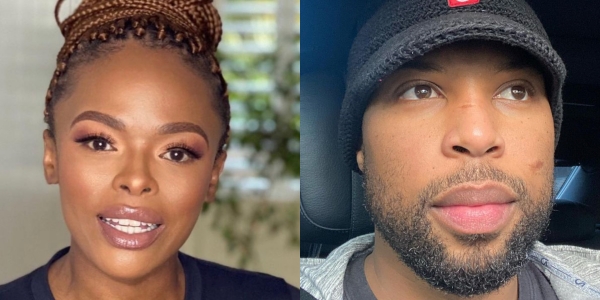 MacG Calls Sizwe Dhlomo A D*ck And Claims Unathi Is Unapproachable. Former radio presenter Unathi Nkayi has been making all the headlines this past few weeks following her squabble with Sizwe Dhlomo. Reports alleged that Unathi's termination from Kaya FM stemmed from untrue GBV allegations made by the Idols SA judge against former colleague Sizwe Dhlomo. According to reports, following a squabble between the two, Nkayi went to HR claiming Dhlomo had yelled at her and emotionally abused her during their argument.
Recorded evidence then proved the allegations as false and the disciplinary hearing led to her termination. Social media users have since shared the opinion over the drama sharing how disappointed they are in Unathi. MacG has put in his two cents into the issue and has made some rather bold remarks about both Unathi and Sizwe.
The podcaster labelled Sizwe and Unathi as big "d*cks". In his explanation, MacG stated by d*cks he is refereeing to their ego's which is why he thinks they unfortunately clashed. Having worked with Dhlomo before, MacG claims that Sizwe is a d*ck with reasoning and doesn't do it out of malice because it's just who he is. MacG shared a story of his days working with Sizwe who was and is clearly a no nonsense guy.
"We used to work at 947 together and I used to do the mixes and I would say why don't you do the mixes as well and he would say no, they gotta f*cken pay me. And I'm like actually he's right but as a manager you would say take one for the team because it's growing the show." MacG said.
MacG then shared his experience with Unathi which was very short lived at YFM when Nkayi was about to leave the station. The podcaster shared that Unathi has a rather intimidating energy about her and doesn't look very friendly.
"She's got this energy that's like f*ck man, she's got a stank face and is unapproachable, like she has no humanity" Mukwevho said.
MacG claims to not have worked with her or experienced Unathi first hand but knows of a lot of people who say she's rude, hard to work with and a complete diva. Lerato Kganyago then defended Unathi saying that people think she is unapproachable too because of her stand-offish face but she is rather the opposite. LKG also advised MacG to take back his comments about Unathi on account of never having experienced that side of her.
Unathi broke her silence for the first time following the scandal with a statement saying she has been silenced by the station but is taking legal action against them. The main thing that Unathi wished to address are the fake GBV allegations that have been levelled against her which all stemmed from Sizwe's many tweets regarding the occurrence. Unathi claims to have broken her silence due to the failure of the station correcting the false narrative made against her.