Celeb News
LootLove Shares how She Used To Beg A Man To Buy Her Flowers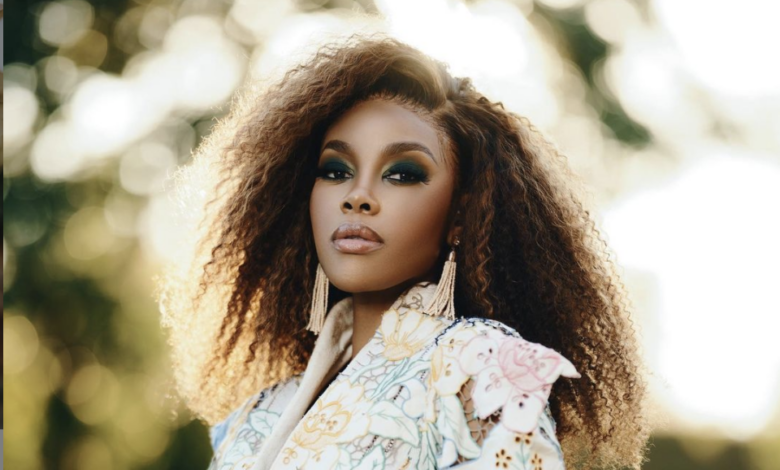 LootLove Shares how She Used To Beg A Man To Buy Her Flowers. Being in a relationship is hard work and has proven to not be for the faint hearted. Radio host and TV personality Luthando Shosha affectionately known as LootLove shared a story about her former relationship that a lot of people could maybe resonate with when it comes to their own dating experiences.
Loot shared a video of her multiple bouquet of sunflowers, and captioned the Instagram post with a little story. The Trending SA host shared that she once upon a time used to beg a man she thought she loved to buy her flowers. Like most men, the former lover always promised to buy her flowers but never came through on his promises.
Shosha's late brother began buying her flowers and did the same just before his passing. These flowers are her favourite and when he died, she frequently received them. This made the mother of two uncomfortable on the week of her brothers passing because her home was filled with them from fellow mourners. This would haunt her at times as but also comforted her as it reminded her of her brother.
This was the turning point where Loot decided to make buying herself flowers her own responsibility and not wait for anyone to gift them to her. In more recent times she has been getting them as gifts from her loved ones but she has now welcomed the thought of having multiple bouquets even though they remind her of the painful loss of her brother.
Last year The radio host took to Instagram and revealed that her baby brother Luke had passed away. LootLove explained how she has been struggling to come to terms with the sudden loss of her young sibling.
"Light of my life. My heart is in shambles. I love you so so so so damn much. I would do anything, anything to bring you back. I would give anything to see this smile again. I can't believe my babies are going to go through life without uMalume, their absolute favourite person. I can't believe God thinks I'm strong enough to do this" she wrote.