Lootlove Reveals The Powerful Meaning Behind Her Latest Tatoo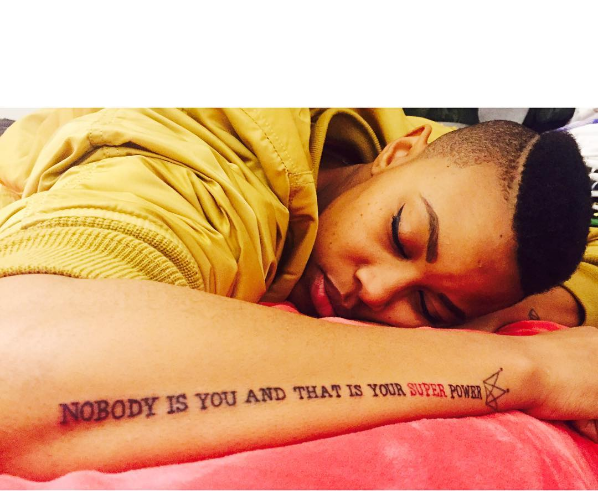 TV personality Lootlove knows all about bullying and being attacked on social media. She took to Instagram to reflect on her four year journey in the showbiz. Lootlove reveals the powerful  meaning behind her latest tatoo.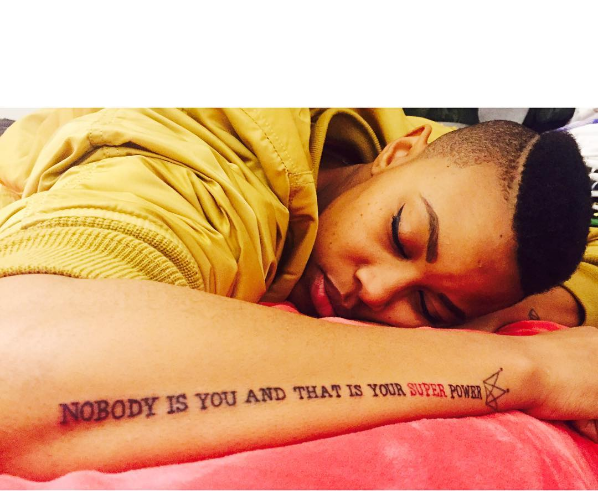 Lootlove says the past four years have taught her to be herself and how that's is the best thing you can do. She admits it's also not the easiest thing to but always worth standing for.
"Too many people trying to change us into things we're not… So, i saw this quote once and absolutely loved it and had a conversation with one of my best friends who ended up adding the word "SUPER", because its true. Being yourself is a super power… Thats why they end up copying you or try recreate you… NOBODY IS YOU AND THAT IS YOUR SUPER POWER. #ItTakesCourageSA," she captioned the above photo.