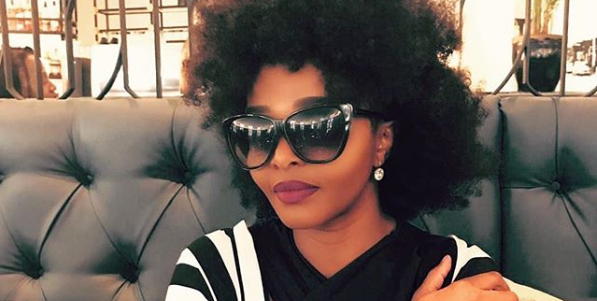 LOL! Simphiwe Dana Tells A Tweep To Stay Away From Her Man! One thing black twitter has it's guts, guts to flirt with boo'd up people especially when it comes to their celebrity crushes.
One twitter user asked singer Simphiwe Dana's man if they had broken up because she would like to take up that role. The tweep even tagged Simphiwe in the tweet and of course Ms Dana responded telling her where to get off. Simphiwe basically said sis should stay off people's men and she would not hesitate to use her as a mop.
Also, who knew Simphiwe was all boo'd up?! Check out her man below, he's a good cook too.
So I finally got up and made breakie pic.twitter.com/iWj9xaapdR

— Themba Gwejela (@MrGwej) May 11, 2019