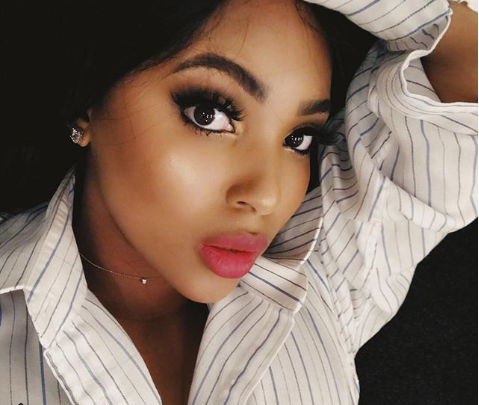 Linda Mtoba Gushes Over Her Husband! Actress Linda Mtoba never misses a chance to share how beautiful and happy her marriage is and we ain't mad at it.

The beauty recently took to twitter sharing how her marriage works and how her hubby lives to make her dreams come true.
"We both live to love each other. To make each other happy. He picks up where I lack, i continue where he stops. We let go & hold on in such synergy. Part & parcel," she gushed.
My husband leaves me in such awe of the love & adoration he has for me.
I swear he lives to make my dreams a reality.

— Mrs Linda M (@Linda_Mtoba) October 4, 2018
We're so blessed to have found each other. To be able to experience such love.
He makes me excited about my tomorrows…

— Mrs Linda M (@Linda_Mtoba) October 4, 2018
We both live to love each other. To make each other happy.
He picks up where I lack, i continue where he stops. We let go & hold on in such synergy. Part & parcel.

— Mrs Linda M (@Linda_Mtoba) October 4, 2018