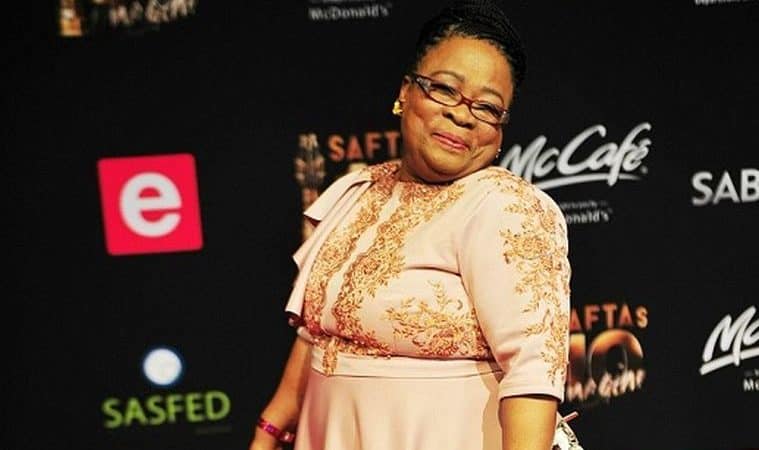 Lilian Dube Bags A New Acting Role. She has been on our screens since as far back as we can remember and veteran actress Lilian Dube Is still making a killing in the acting industry. Dube is still within her bag as she keeps bagging lucrative roles in some of the most popular TV programs and her reign is far from over.
Congratulations are in order for Lilian as she has just scored a lead role in an upcoming show on Moja Love. According to reports, the new series is a remake of SABC 1's throwback sitcom Emzini Wezinsizwa. The show is titled Emzini Wabadala and will feature the remaining cast of the original sitcom.
Dube will be playing the role of a matriarch who is a care giver at an old age home. According to the Daily Sun publication, the SABC refused Moja Love the rights to continue with the old format which explains the minor changes although the similarities are still there.
Dube has apparently been shooting with the production for a few months now since it began and is scheduled to premier very soon. A source has revealed that the premise of the show is centred around the treatment that senior citizens receive in the old age home facilities
Lilian was brought on to the show because of her many years of industry experience not mention her high profile stature within the industry. Details surrounding when the show will start premiering are still unknown however, we can confirm that we are excited to see what the show bring to the table.
Congratulations Lilian!!