Celeb News
Local
Letoya Makhene Responds To Fikile Mbalula's Social Distance Comment On Her Affectionate Pic With Bae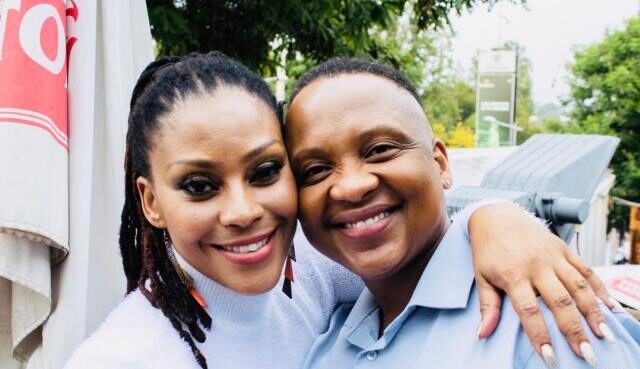 Letoya Makhene Responds To Fikile Mbalula's Social Distance Comment On Her Affectionate Pic With Bae. Since coming out about her relationship with girlfriend Lebo Kewsa, Letoya has been riding rather comfortably on the love train and we can't blame her.
The actress posted an intimate snap of herself and her bae looking very much in each others faces with a caption candidly asking her lady to come and give her some sugar.
"Come kiss me baby please" she wrote.
Minister Of Transport Fikile Mbalula commented on the snap and candidly reminded the couple of the most compulsory element of lockdown, that being socially distancing at all times.
"Social distance please" Mbalula said.
Makhene responded saying that it's hard to keep her hands to herself with a partner as amazing as her's and if he did, he would understand where she is coming from.
"Oh Mr Minister…It's so hard though. You'd understand if you had her to come home to every day" Makhene responded.
SBWL!!!
By Sinakho Mandla