Celeb News
Letoya Makene Claps Back At Troll Claiming 'Heartbreak Turned Her Lesbian'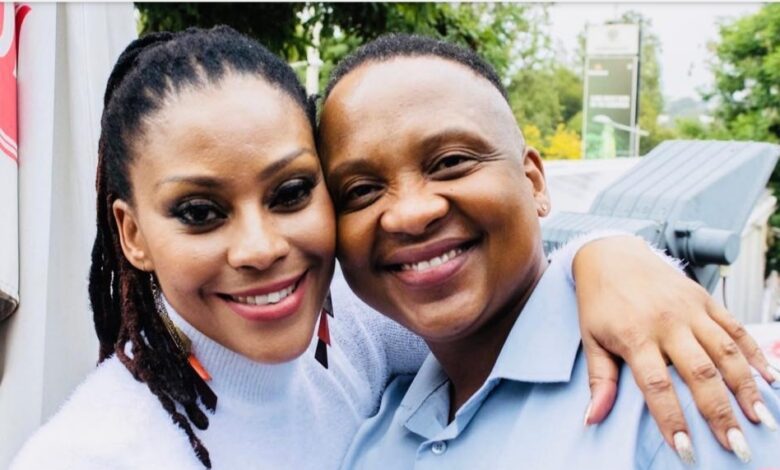 Letoya Makene Claps Back At Troll Claiming 'Heartbreak Turned Her Lesbian'! Letoya Makhene has spent just as much time defending her new relationship with businesswoman Lebo Keswa as she has posting about it.
It seems everytime the actress shares gushy posts about her relationship, trolls attack and she always comes back with savage clapbacks. Letoya recently gushed over how she got a surprise from her partner with flowers on the first day back at set.
"I'm the luckiest girl in the WORLD!!! After a restless night's rest because of anxiety over my first day on the set of………hehehe…….not telling!!! I walk into my dressing room to find these! Baby THANK YOU! I love you with every beat of my heart. You leave me breathless every single day.
@lebokeswa I guess it's true when they say '3rd time lucky'," Letoya gushed.
The sweet post was not met with only positive feedback as one troll claimed that Letoya's new same sex love was a result of a heartbreak from her ex husband.
Letoya clapped back saying, "In case you haven't noticed, Lebo and I have single-handedly shut down ignorant fools like yourself. Yes. I've had kids from two different men and now I'm with a woman … Who's the boss? You assume that it's hurt that's got me here? No honey, it's boss lady tendencies that have got me to right where I should be. I'm happy … are you? You need to check yourself, fool."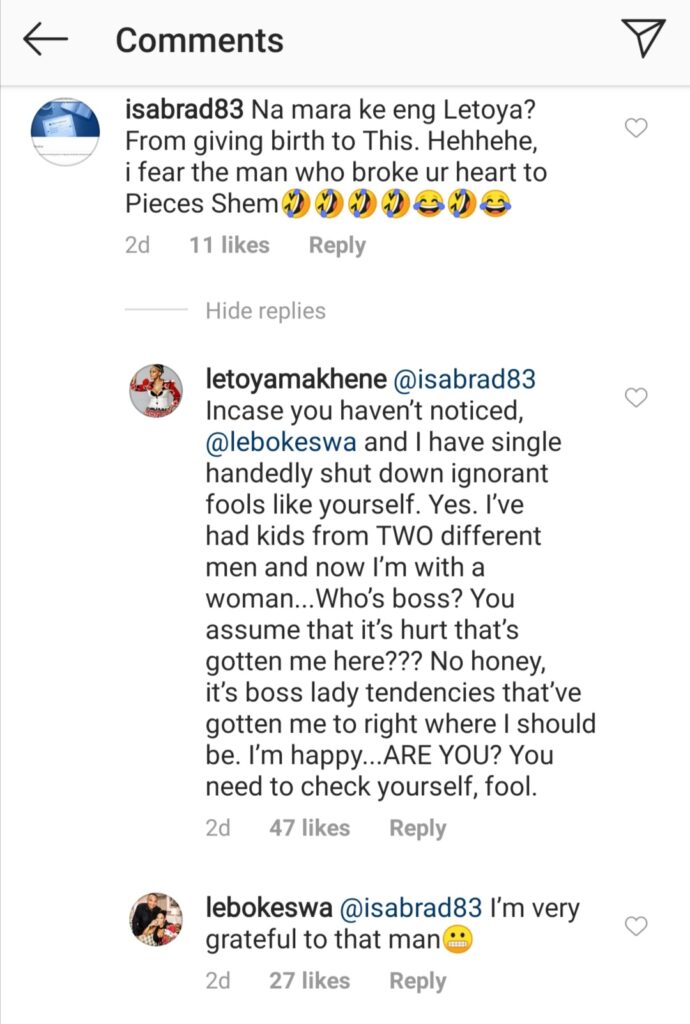 Letoya's partner chimed in telling the actress to ignore the haters. "My love why do you even bother to answer ghosts. As I always say to you misery loves company. I love you and the kids unconditionally … let him go and eat cake for all I care," Lebo commented to which Letoya agreed.