Celeb News
Lesego Tlhabi Shares Excitement Over Her Latest Acting Role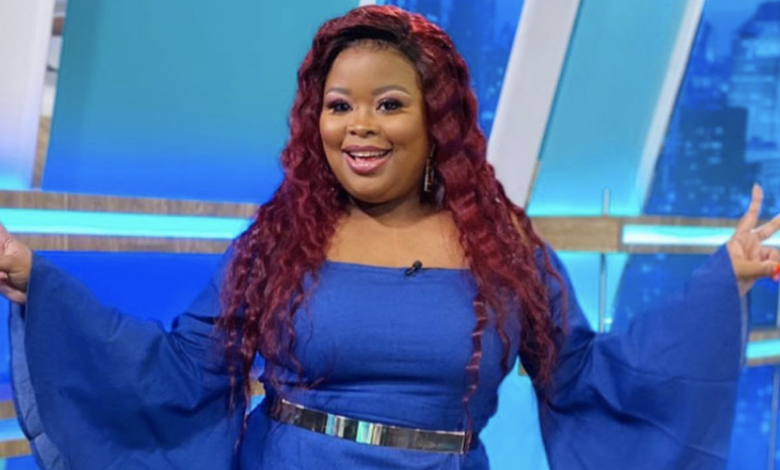 Lesego Tlhabi Shares Excitement Over Her Latest Acting Role. Lesego Tlhabi has been in her bag lately and her larger than life attitude is giving Mzansi all the feels. The Trending SA host took to twitter to count her blessings and thank the man upstairs for coming through for her.
Tlhabi will be starring in the latest local series that will be shaking things up on SABC 1 titles uBettina Wethu, sad to be a spin off of award winning American series Ugly Betty. Lesego will be playing the role of a social media influencer Zaza Moloi in the series, and according the media personality, she shares some commonalities with the character she plays.
Taking to twitter, the Trending SA host shared how excited and grateful she is for all the career opportunities that have been presented to her, and she is especially excited for how everything turned out on the show and she can't wait for everyone to see the end result.
"So exciting!!! I can't wait! Genuinely so in love with how amazing everything looks and so fucking happy that we're less than a month away. Yoh Bab' God, you really came through for the gal" she wrote.
It was revealed that the character of Zaza that she plays on the series is based on Lesego's real life determined and strong willed personality that she has portrayed ever since establishing herself in the entertainment industry, which is what makes her relatable to her fans.
"Zaza tackles some issues I've dealt with on my capacity, issues on weight and body shaming" Lesego said.
The new series will also see the likes of Youtube sensation and TV actress Farieda Metsileng also famous as Pharoahfi as the lead character and Zweli Dube who plays Dingaan Jiyane and many more. According to the show's casting Director, Ayanda Sithebe, says, the aim was to open up the industry and unleash the hidden gems that are trying to make a name for them selves in the acting industry.
"We are currently experiencing an outcry of young aspiring actors-through social media discussion vehicles as #OpenTheIndustry. Young talent often does not have accessibility to the industry and an opportunity to audition. Considering the above, the mandate from the producers was very clear to me to find balance in casting experienced actors and also young new/fresh talent" she said.
uBettina Wethu will be premiering on April at 19:30 from Monday – Wednesday.