Celeb News
Lerato Kganyago Celebrates 2 Years Of Marriage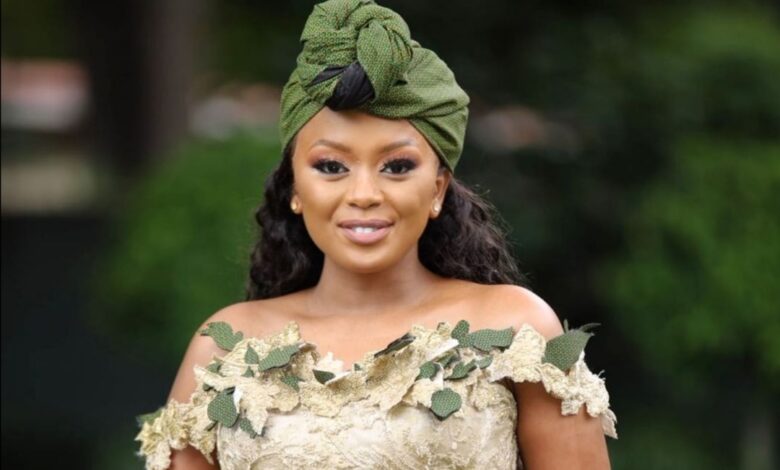 Lerato Kganyago Celebrates 2 Years Of Marriage. It's been two wholesome years of marriage for media personality Lerato Kganyago and her entrepreneur husband Thami Ndlala. Their marriage seem to be the goals for most people on social media who SBWL every year on Valentine's Day when Ndlala goes all out for his wife.
Lerato has been very careful and protective of her marriage having had her fair share of previous public relationships. In her first year of marriage, the beauty even went as far as announcing a "split" from her husband so that people would stop talking about her marriage. In reality, the two couldn't be more happily married. And now they are celebrating two years of their union and a white wedding might be happening soon.
Taking to Instagram, Lerato shared a photo of herself from her wedding day writing, "2 years today with my other half. Now that we are understanding what marriage is I can't wait to celebrate with our white wedding. Never ever thought my surname would change on my still looks wierd lol. I promise to continue protecting us and what we have because we do the same. Love you and happy anniversary Bunzee," Lerato gushed.
Congrats to Mr and Mrs Ndlala on the milestone.