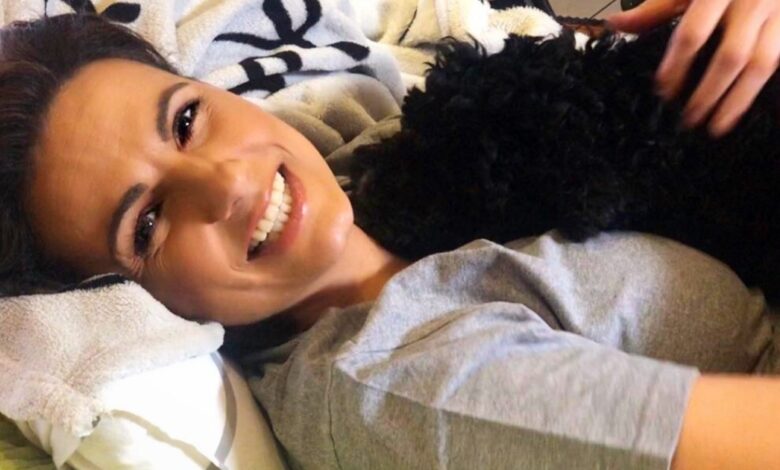 Leanne Manas Buys Rasta's Painting Of Her! Rasta found himself a trending topic on social media again recently after he did a painting for TV broadcaster, Leanne Manas for her birthday.
Whilst Leanne's initial reaction to the questionable painting didn't seem like nothing would come out of it as she couldn't recognize herself in the portrait, she has gone on to purchase it, it seems.
Taking to Instagram recently, Leanne shared a photo holding the painting of herself by Rasta and the artist himself with the caption, "I went to visit @officialrastatheartist at his studio in Berea! My painting is safely in her new home."
This makes Leanne the first celebrity to purchase their own portrait by the infamous Rasta.
<