Celeb News
Khanyi Mbau's Savage Clapback After Being Asked If Her Skin Is Not Painful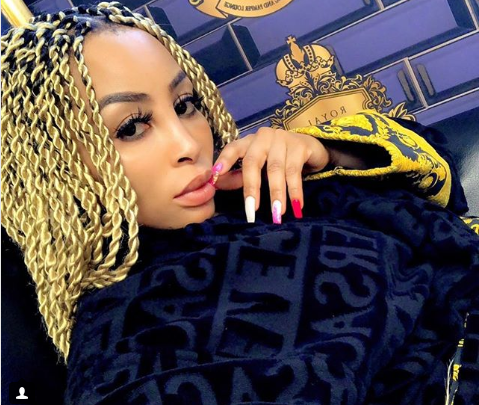 Khanyi Mbau's Savage Clapback After Being Asked If Her Skin Is Not Painful! The media personality doesn't seem phased by social media trolls who try to shame her using her complexion.
It always comes back to haunt the trolls as Khanyi does not hold any prisoners with her savage clapbacks. After posting a hot photo on twitter, one user asked the star if her skin was not painful because it looked sore.
In response, Khanyi said, "The only thing sore here is the fact that a guy like yourself feels eligible in talking to a girl like me! Get two mirrors and see what sore is sir.."
Ouch!

A new week a new feeling pic.twitter.com/lowSIVqtUr

— KHANYI MBAU (@MbauReloaded) October 22, 2018