Celeb News
Khanyi Mbau Publicly Praises Her Man For Being Supportive Following 'The Wife' Making Headlines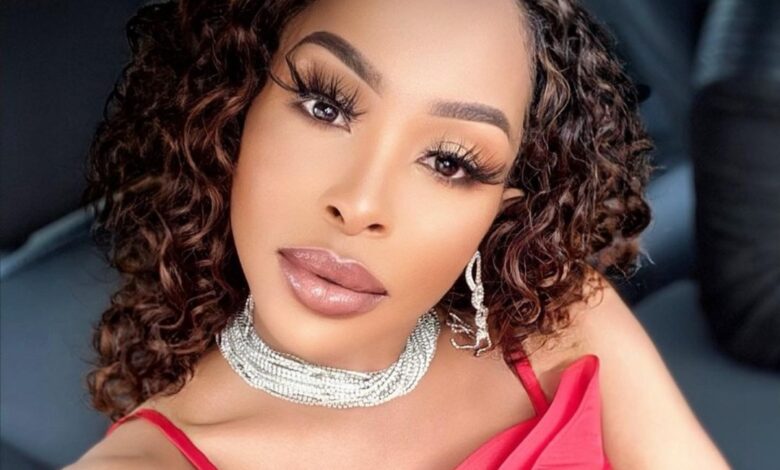 Khanyi Mbau Publicly Praises Her Man For Being Supportive Following 'The Wife' Making Headlines. Unless you've been living under a rock, you know by now that Khanyi Mbau has been giving a stellar performance in the second season of Showmax's hit show, 'The Wife'. The show however has been making headlines and trends lists for different reasons in the last couple of days and that's all because of the steamy sex scenes involving Khanyi and Mondli Makhoba.
The conversation went on to social media questioning how the actors' respective real life partners feel about the steamy scenes and Khanyi took the opportunity to set the record straight that as far as her relationship with boyfriend Kudzai was concerned, it's all love and support. "Your level of support baby , the way you let me chase my dreams and want to see become the best in all I do is incredible and honestly the wind beneath my wind. My silent cheer leader and fighter , my family , my guide. How you do it? Truly beats me. My love , my hubby .. my heart.. thank you for remaining constant," Khanyi gushed.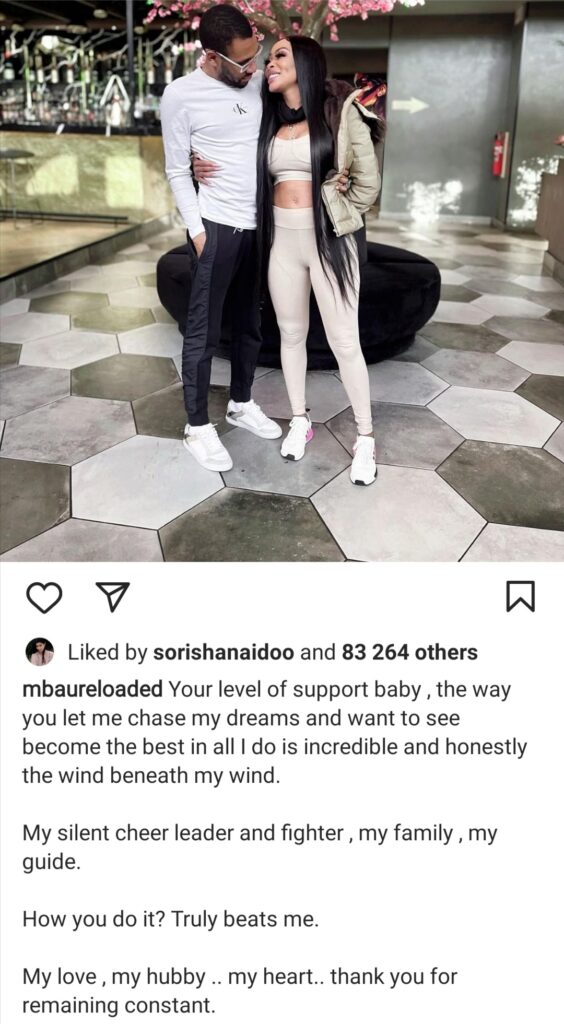 Tweeps being tweeps took the post and joked speculating that Khanyi made the post to her man because she felt guilty of her onscreen steamy scenes. "Khanyi posting her man out of guilt," one tweep tweeted. The actress responded rubbishing the speculations tweeting, "Guys get a man like mine! Who cheers for u and supports you. Mbali real men do that."
Khanyi is making one thing clear, no disrespect towards her man will be tolerated.