Celeb News
Khanyi Defends Her Brother Laziswe On That Controversial Arthur Photo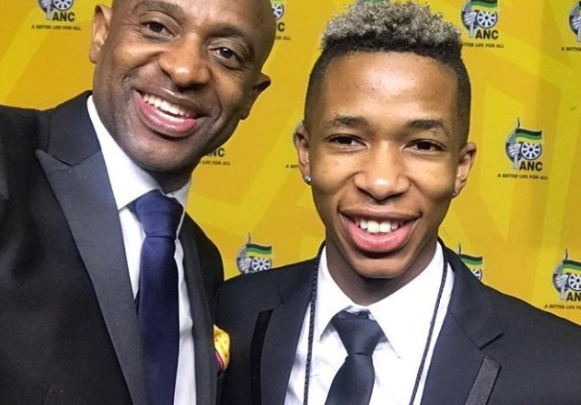 Khanyi Defends Her Brother Laziswe On That Controversial Arthur Photo! Sarcastic and shady or just looking out for her younger brother? You decide after reading this.
After photos Arthur took with celebs over the weekend at the ANC conference went viral, Khanyi has come to his brother's defence saying he's just a child who is not disrespectful to his elders. Hmm, the sarcasm though!
"He is a child, when an adult calls him for a picture it would be hard for him to decline! I don't think he meant any harm but just being a child. It was a moment of ignorance. Forgive him," Khanyi tweeted.