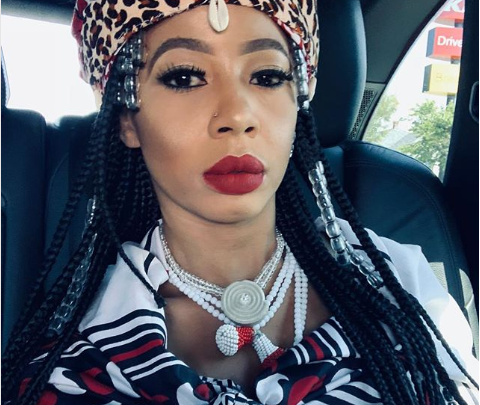 Kelly Khumalo Breaks Silence Since Walking Off The Stage Over Senzo Protests! The singer was performing at an EFF event when the crowd started chanting Senzo's name and lifting banners with 'Justice for Senzo Meyiwa' on them.
Social media went crazy over the video that surfaced of an irritated Kelly walking off the stage. Black twitter was divided on whether it was fair for the crowd to protest during Kelly's performance or if it was straight up bulling. Kelly later took to twitter speaking up for herself against her critics.
"You Think a bunch of bullies who find comfort in hurting ppl would scare me? Think again I am the Light and the Power Of God in a human form. Dare touch me!," she tweeted. Kelly then went on a spree retweeting all the positive reactions to the situation.
You Think a bunch of bullies who find comfort in hurting ppl would scare me? Think again I am the Light and the Power Of God in a human form. Dare touch me!

— Kelly Khumalo (@KellyKhumaloZA) March 25, 2019