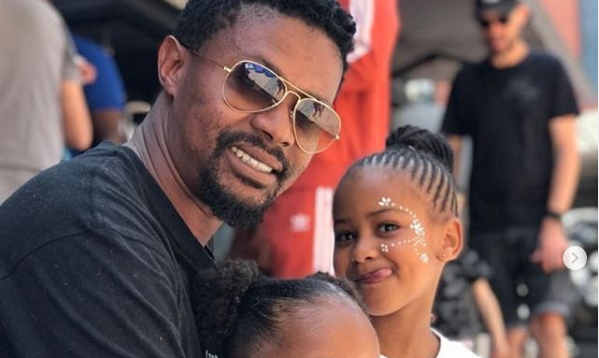 Kagiso Modupe's Daughter Is Following In His Footsteps! We love Kagiso's work as an actor and still has a lot to achieve in the film and television industry.
But the star is already grooming the next generation of stars with his first daughter, Tshimolo  Modupe, who stars alongisde him in his latest film called ' Losing Lerato'. This is his daughter Tshiamo's first film but not first acting role. She made her debut in acting when she was six months old in Scandal!
Losing Lerato is set to open in local theatres at the end of August, and it is funded by Modupe and his wife. The action thriller also features Samela Tyelbooi, Thato Molamu, Connie Chiume, Mandla Gaduka, Don Mlangeni, Nolo Phiri, Fezile Makhanya,  Ayanda Borotho, and Zandile Msutwana, among others.
"Proud to announce our first International recognition. 🇺🇸🇺🇸🇺🇸🇺🇸📽🎬🎥 @losinglerato God is gooood❤🕺 In the words of our Executive Producer @kagisomodupe "an the nominees are…" Cant wait to hit cinema next month. This is a must see," the actor shared on social media.