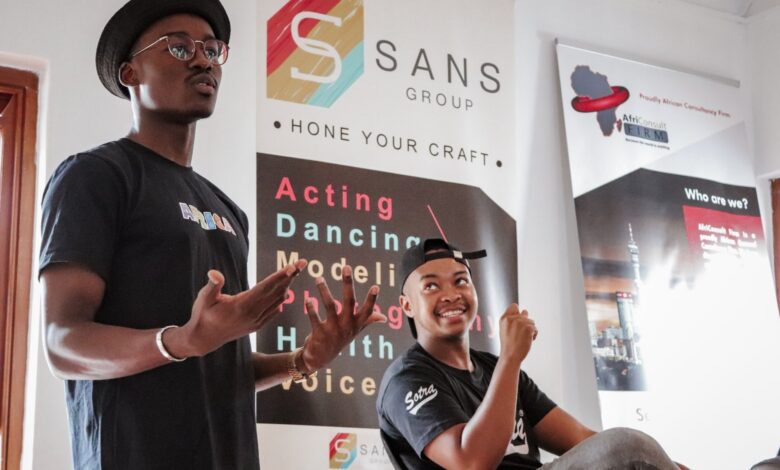 Junior Singo Shows Hungani Ndlovu Some Love! Its always nice and inspirational when your favorite stars show each other love as opposed to celebrity beefs.
Generations: The Legacy actor Junior Singo and Scandal actor Hungani Ndlovu are both on their way to legendary status as young kings of the small screen. If you thought it was competition between the two, you couldn't be more wrong.
The two stars recently linked up and did some work together at Hungani's company. Singo couldn't help but share the pleasant experience he had.
"I met fam. You might not know this but until Saturday i hadn't met him @HunganiNdlovu. We've never worked together. He owns @Sansgroup which hosted us. H is one of the coolest, realest down to earth gents I've eva met. He is a gifted speaker too. Today i appreciate you king" Singo tweeted.
In response to this, Hungani thanked the Generations actor for the message and said it was the start of a friendship.
"Thank you so much for this post!! It truly was a pleasure to host you and i know its only the beginning of a great friendship! S/o to you and for all you do and i wish you nothing but great bro! Meeting you was a great experience. Real recognizes real!!" Hungani responded.