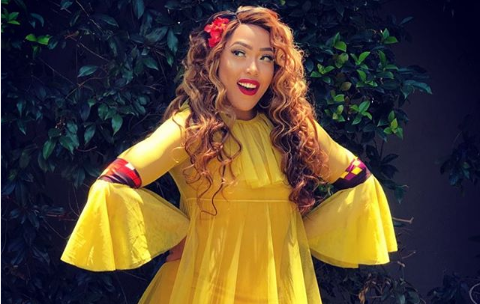 Is Simphiwe Ngema Ready To Love Again?! It's been almost two years since the actress lost the love of her life, her eternal crush, husband, singer and actor Dumi Masilela.
Simphiwe has done amazing at keeping the memory of her late husband alive. She often share memories with her fans on social media and released Dumi's unreleased music a few months ago. If you've been wondering where the beauty stands when it comes to loving again, she recently shed some light on the topic.
Taking to Instagram, Simphiwe posted a question to her followers asking what they would do if they were not afraid, as for herself, she revealed that she would fall in love. "I would fall inlove. ❤️," she wrote.
Her celebrity friends also shared their fears. Actress Pasi Koetle said, "I would have a second baby .. but I am scared." "I would stay," Moneoa also shared.