Celeb News
In Memes! OPW's Interracial Couple With Supportive Families Gives Black Twitter Goals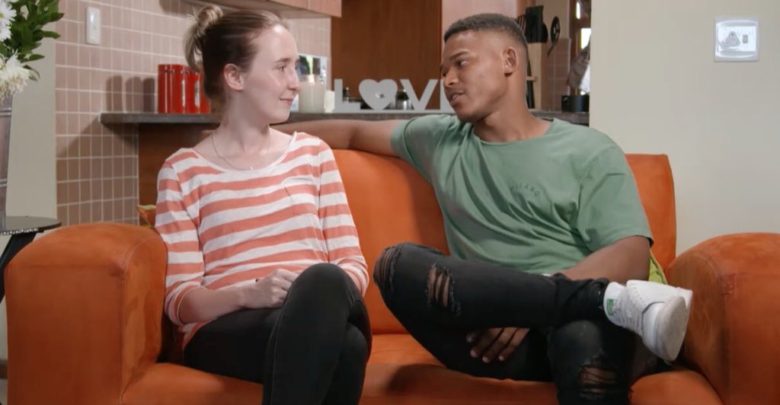 In Memes! OPW's Interracial Couple With Supportive Families Gives Black Twitter Goals! The latest episode of Our Perfect has left 90s kids feeling some type of way.

Basically it was a "ama2000′ wedding and they seemed happily in love with supportive family members. This couple seem to have it all together at such a  age and black twitter was feeling the pressure.
Check out the hilarious reactions below.
#OurPerfectWedding "I was a player back then"? Back when? He is 23, what is he talking about? pic.twitter.com/sFLIG1crtF

— Mmabatho (@Mmabatho93) November 25, 2018
These people are 23 and 24, facing racism, have 2 kids and about to get married. I'm 22 and can't even get a text back. What am I doing wrong? #OurPerfectWedding pic.twitter.com/VJwo9YNwKE

— Phumz Vilakazi (@PhumzVilakazi) November 25, 2018
Here I am 27 (very old)
Single,no child with no hope of ever getting married.
And here is a 24 and 23 year old are getting married 😩#OurPerfectWedding pic.twitter.com/G0U0vWczz4

— 👑Miss Radebe👑🇿🇦 (@tholakele15) November 25, 2018
😂 🤣 😂 When the uncle said "You are welcome to the Pule family" then lightning 🌩 struck #OurPerfectWedding pic.twitter.com/ManUmSUE2D

— KgotsoPoo (@DreamWorxCeo) November 25, 2018
#Ourperfectwedding #OPW I'm so worried that this mother said this on national tv like she prayed for a white woman for her son. Whats wrong with us bo darkie?? pic.twitter.com/Vuz0lvtzm4

— NgwanaConstance (@MelisandreMoloi) November 25, 2018
Guys we should just accept that the 2000s are taking over and changing shit.. We had our chance mara we were busy dancing to Sister Betina.. #OurPerfectWedding

— Berekela Bush (@KingKilla013) November 25, 2018
So there's still people who are "spooked" by multi racial couples in 2018..?😯#OPW #OurPerfectWedding pic.twitter.com/c6Rx1y4ECz

— Lea 🌻 (@sepengkb) November 25, 2018
When the host said " ngi shadisa ama2000… #OurPerfectWedding pic.twitter.com/oFUqlCQbxA

— xyz. (@_prinstonN) November 25, 2018
My age mate is on OPW, now my aunt wants to call a family meeting on me. Guys Mara I thought we were only dating for FUN and wasting each others time.😮 #opw pic.twitter.com/4tThxX9lRj

— Pweedy. (@PMacool) November 25, 2018
#OPW…"I was a player back then", says the 23year old… when? When he was 15? pic.twitter.com/OtZifYCmjD

— Miss.V (@azolav) November 25, 2018
2000's getting married like crazy and 90's kids on some, you know what, "all the best & good luck" 😂 pic.twitter.com/c8Kkx9imyM

— ✽̤̈•Ramsey✽̤̈• (@RamseyS_Leutle) November 25, 2018
Kodwa why do our black brothers always marry below average looking white women#OurPerfectWedding pic.twitter.com/CtvzvhBZx2

— Real N*** (@thegreatest_Oce) November 25, 2018
me looking at my mom coz she never spoke such things into my life #OurPerfectWedding pic.twitter.com/F9n1Ki6k9U

— Futhie Masina (@FuthieMasina) November 25, 2018