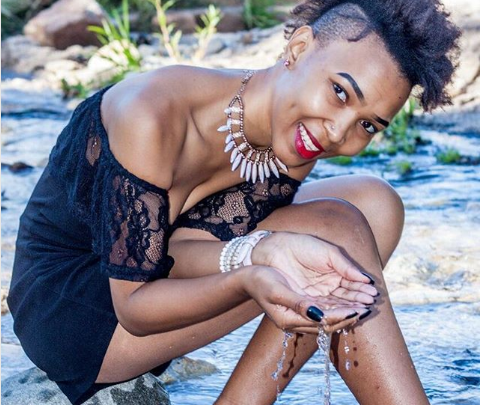 'I Was Begged To Take Part In The Show,' Says Date My Family's Cleo! Sunday night's episode of Date My Family had black twitter shook thanks to bachelorette Cleo's attitude.
Cleo has since gone to twitter sharing in a series of tweets how she was begged to do the show in an attempt to clear her image.
"I didn't go to Date my family searching for a man I went there because I was "begged" to take part on the show, by some of its crew members," she wrote in one of the tweets.
Wonder if this means black twitter has been spot on on speculations that the show is scripted. Check out what she had to say on twitter below.
I didn't go to #Datemyfamily searching for a man

I went there because I was "begged" to take part on the show, by some of its crew members.

— Cleopatra (@BuhleCleopatra) April 22, 2018
#Datemyfamily is an awesome show, whoever finds love ka yone, congrats and I hope we'll see y'all ko #OPW

— Cleopatra (@BuhleCleopatra) April 22, 2018
I am sorry I won't apologise for my "stinking attitude"
The only thing I can be sorry about is having to explain myself of y I shot the show

— Cleopatra (@BuhleCleopatra) April 22, 2018
So many of you know that Mr Price is a clothing store & yet are surprised to see me wearing jumpsuit yako teng😕😕 why??

— Cleopatra (@BuhleCleopatra) April 22, 2018
Rustenburg is such a small place
We shot the show for 2days, so u can imagine what really went on 1st day after the shoot

— Cleopatra (@BuhleCleopatra) April 22, 2018
Rustenburg is such a small place
We shot the show for 2days, so u can imagine what really went on 1st day after the shoot

— Cleopatra (@BuhleCleopatra) April 22, 2018
I knew the guy way before #Dmf
I knew he had a car and supposedly "monied"
I won't try act cool when I know I ain't cool.

— Cleopatra (@BuhleCleopatra) April 22, 2018