Celeb News
"I Was A Mess At That Time" Sol Phenduka On How Boity Helped Him In His Darkest Hour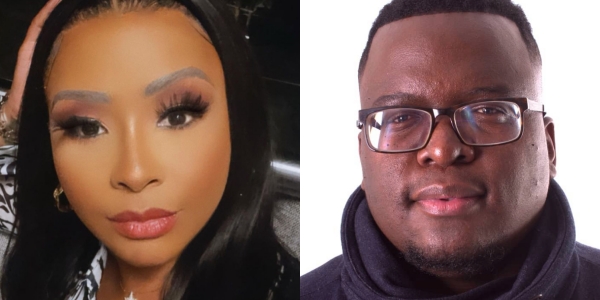 "I Was A Mess At That Time" Sol Phenduka On How Boity Helped Him In His Darkest Hour. Another entertaining episode of MacG's podcast premiered recently where hosts Sol Phenduka, MacG and Ghost Lady spoke through a number of topics. Phenduka shared a few skeletons from his closet from his past when he was going through a rough patch.
Sol revealed how Boity has a soft spot in his heart because of how she came through for him in a big way. Sol shared how broken he was at the time of his grandmother's funeral, especially because he was recovering from a gambling addiction. Sol was trying to piece his life together in a small apartment at the time of his grandmother's passing and he wanted to look well put together at his grandmother's send off.
According to Sol, nobody from his family knew where he was because he didn't want them to see him in that state. Boity had apparently assisted Sol with a problem before which is why he didn't hesitate to call her.
"I reached out to her and she helped me, like I remember my granny had just passed away you know and I was a mess at that time and I didn't want my family to see me like that. No one in my family knew where I was, I was renting a small place in town and I was like f*ck. I called her because she had assisted me before and this was the time when I was recovering.
The podcaster told Boity about his financial struggles and the rapper without any hesitation sent him R4 000 to buy clothes to wear at the funeral and according to Sol, he looked absolutely dapper.
"I called and said I need cash and I really needed it for what I had said I needed it for. I was like f*ck I need to look good for my granny's funeral, I called her and I said Yo I need help and she was like no problem. She sent me like R4k." Sol said.
The Podcast And Chill gang spoke about how unfortunate Boity and Bujy's violent incident was which resulted in the former Metro FM DJ being charged with a case of assault with intent to do grievous bodily harm at the Midrand police.