Celeb News
How SA Female Celebs Are Celebrating International Women's Day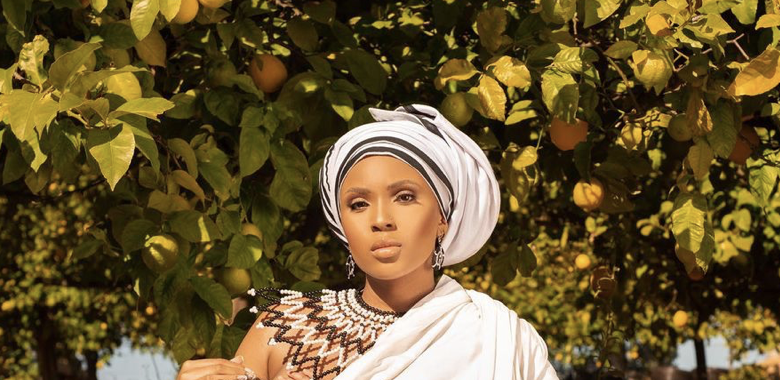 How SA Female Celebs Are Celebrating International Women's Day. Today marks a special day for all the women. It is Internal Women's Day and all the women are making sure to pay homage to the day dedicated to them.
Women have gone through the most since we can remember and they have fought against sexist issues in places of work and society as they have been made to feel less deserving.
Even though so many years have passed, it's still a surprise that women are still trying to fight against the same issue even in the 21 century.
Our local celebs also joined in the festivities of the day with gorgeous pictures celebrating their womanhood. Local celebrity woman have constantly preached on social media how women should learn to support one another against many social issue in society such as GBV and discrimination.
Here are the female celebs who celebrated International Women Day.
Linda Mtoba
Linda Mtoba shared a gorgeous photo of herself in traditional attire while breast feeding her baby girl and we think that this image definitely captures the beauty of womanhood.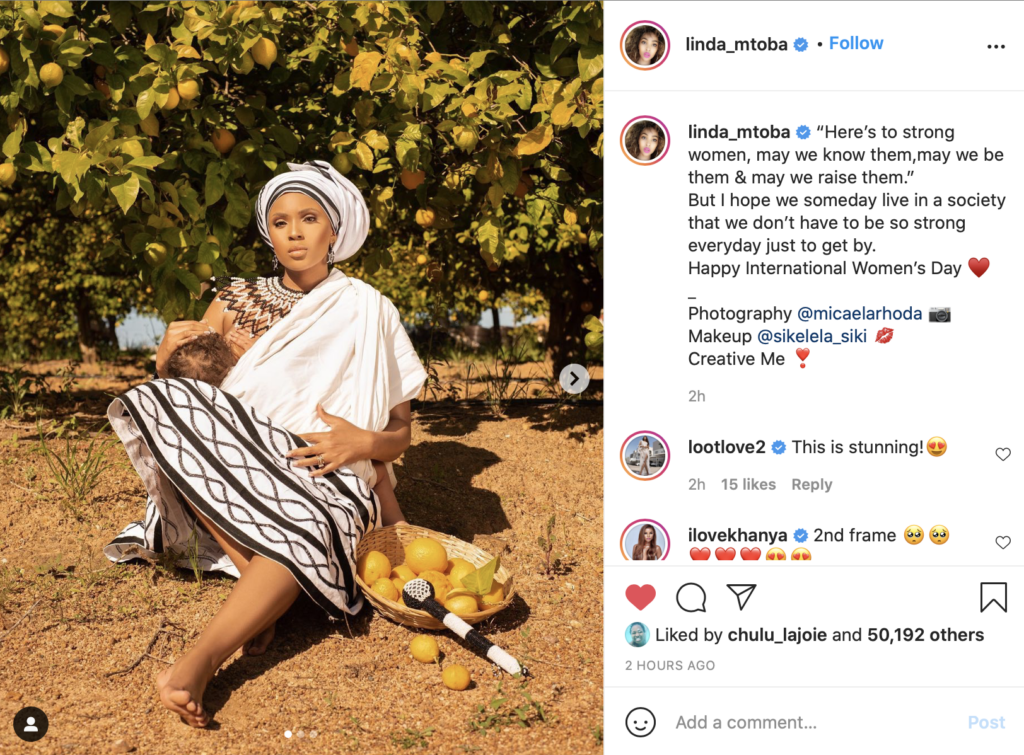 Mpoomy Ledwaba penned a lengthy inspirational message paying homage to all the women who are staking their claim in there respective grinds, motivating them to keep their heads head high.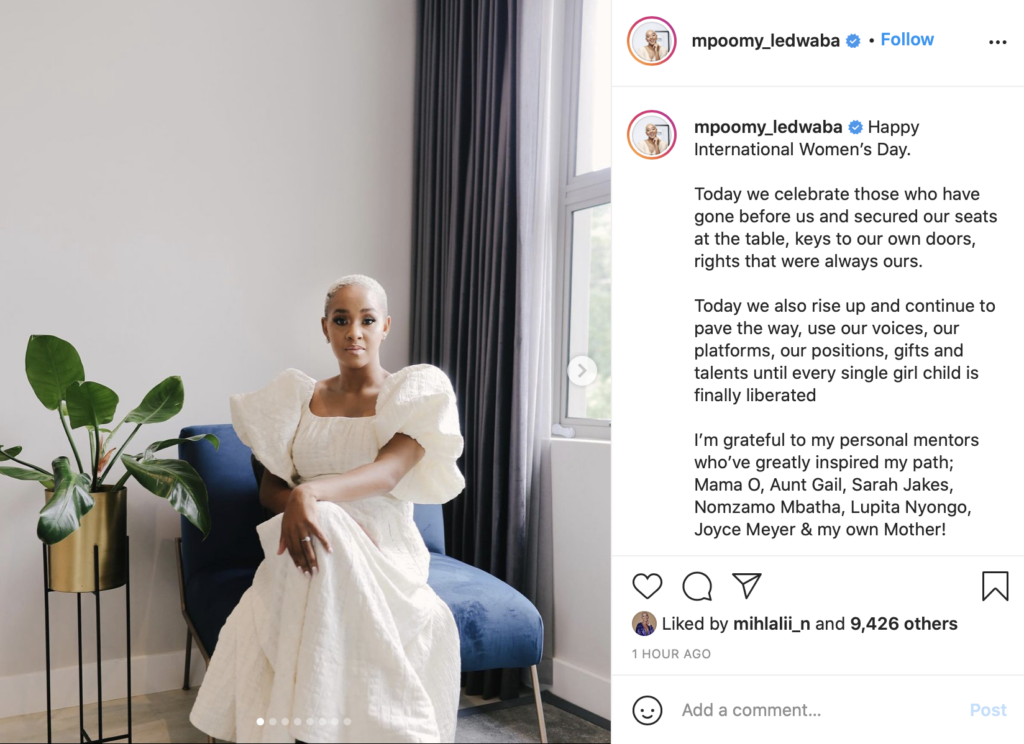 Lerato Sengadi
Lerato shared her sentiment of the lessons she's learned throughout her journey of becoming the woman that she is and also wished all the women out there a happy International Women's Day.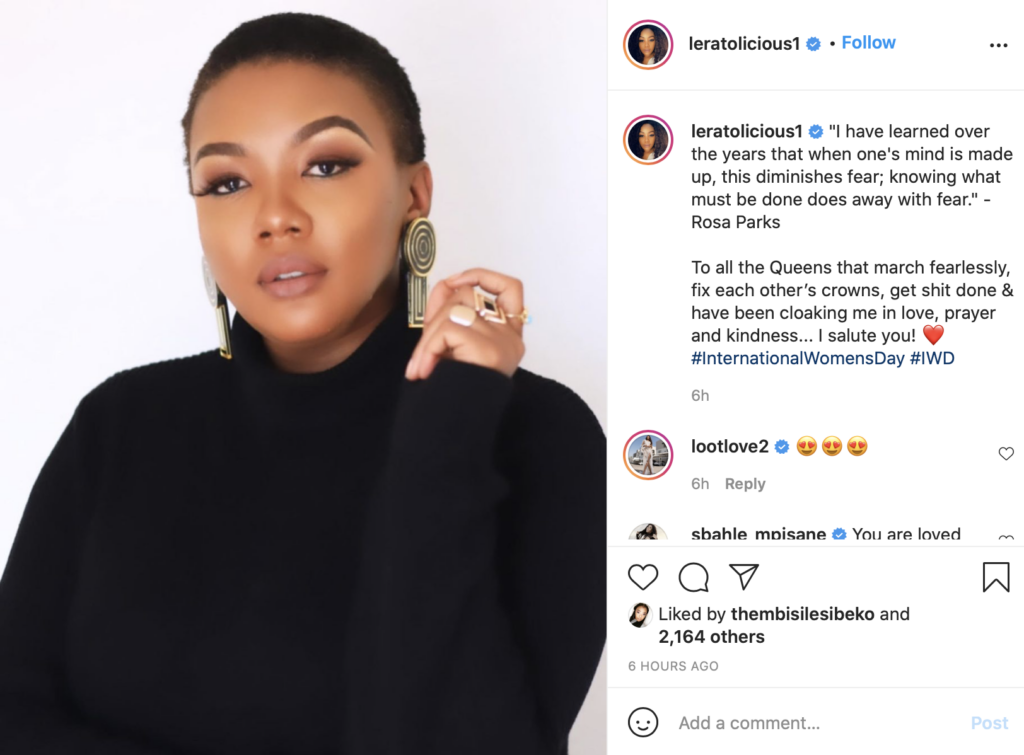 Rosie Motene
Actress and businesswoman Rosie Motene used the opportunity to spread awareness about companies that have pledged to helping GBV victims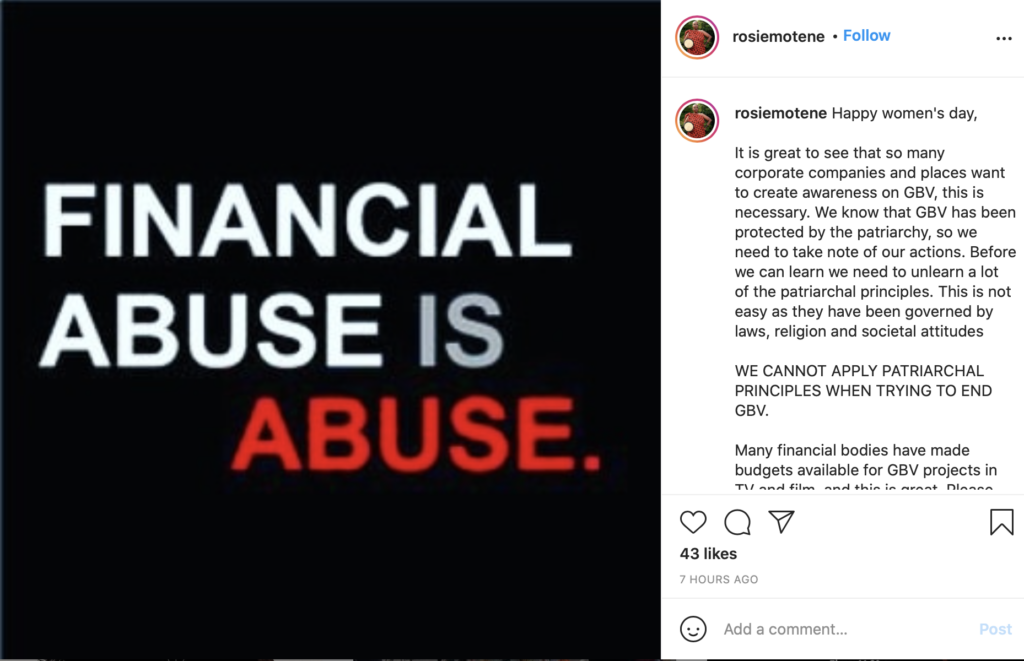 Penny Lebyane
Radio host, TV presenter and activist Penny Lebyane celebrated with an inspirational photo reminding that women should be celebrated all the time instead of just one day out of the year.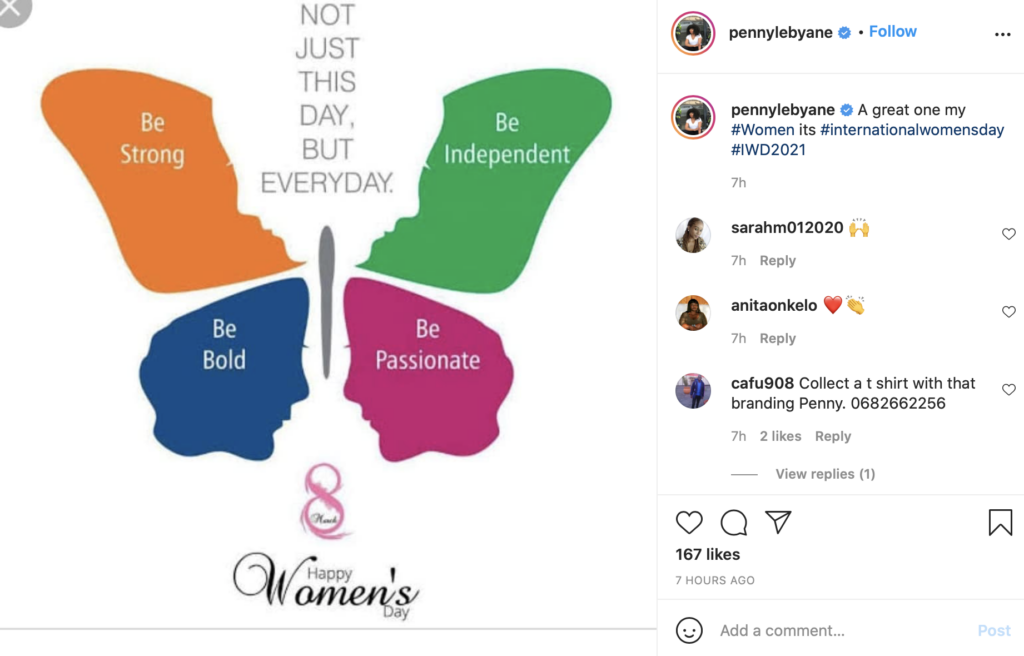 Award winning rapper Sho Madjozi celebrated the day by sharing her magazine cover and her success.
<