Celeb News
"He Was An Oops Baby" Simz Ngema On How She Found Out About Her Pregnancy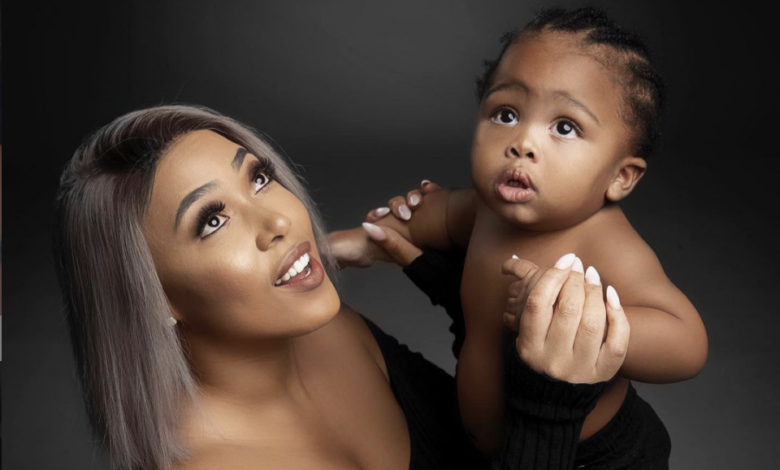 "He Was An Oops Baby" Simz Ngema On How She Found Out About Her Pregnancy. Simphiwe Ngema has moved on with her life since the death of her actor husband Dumi Masilela and thankfully, she has found happiness one again. Although the mother of one had her time to grieve her late husband and found it in her to move on, some people were not too happy about it.
Ngema was guest on MacG's podcast recently and spoke about all things career and what has been happening in her personal life. Ngema opened the interview by sharing how motherhood has been for her since giving birth to her adorable baby boy Tiyani. According to the actress, she has been enjoying being a first time mom to the point that she forgot that she has to go back to work and money in order to provide for her son.
The actress shared how she found out that she was expecting her first child, which was during the time she was most busy with her career. Apparently Ngema was busy touring for her music and shooting for Isidingo in 2019 when she began to feel sick. After multiple attempts of trying to self medicate, Ngema took the pregnancy test.
"I was feeling very sick, so in 2019 I was working and traveling and around December I started getting tired. In My mind it was just fatigue I didn't think i'm pregnant and i slept. I slept a lot and I wasn't getting better so I had to take the test and Tiyani was there" she said.
Simphiwe further revealed that her baby boy was not planned at all but he was a blessing in disguise. At the time she told her partner and baby daddy Tino that she is expecting they both were fearful about a lot of things but thankfully, everything has now fallen into place.
"He was an Oops baby, he wasn't planned but thats how most babies come" Ngema said.
Simphiwe was against showing her sons face to the world but since Tiyani recently had his christening, she has been more open about life with her bundle of joy and he will be turning a year old very soon.