Celeb News
Faith Nketsi Addresses Cheating Allegations At A Night Club In Sandton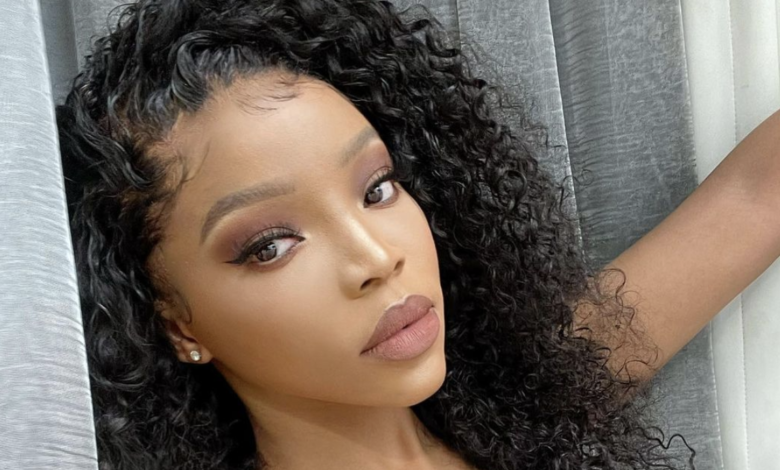 Faith Nketsi Addresses Cheating Allegations At A Night Club In Sandton. The rumour mill is going wild again, and the target is Faith Nketsi. The reality star who is in a thriving relationship with her affluent bae Nzuzo Njilo was embroiled in a cheating scandal after it was reported that she was spotted cheating on her bae at a night club in Sandton.
It was reported that Faith was spotted cheating on her boyfriend with a white man . The person who saw the two getting cosy in the club reportedly texted a friend, telling them how Faith was cheating with a guy who happened to be a mutual friend. The texts were then leaked to the public and have gone viral on social media.
Faith then followed the post with a video of a chocolate bar saying she was can't stay made at him for long, assuming she meant her boyfriend. Faith has since been trending on social media as Mzansi had a lot to say about the allegations. Some are rebuking her for cheating while others seemed to have expected it.
The influencer has now taken to her social media to address the cheating allegations, claiming they are not true. Faith who usually lets things slide, felt it important to defend her relationship from people disrespecting her and her partner. Faith addressed rumours of cheating on her boyfriend at a club in Johannesburg, claiming that she didn't.
"People are saying I cheated on my boyfriend and Sumo, I did not. He was very much present. We left together, we were with each other the whole night" she said.
Faith admitted that she was upset at her boyfriend hence why she posted about the chocolate but she does not appreciate people disrespecting her relationship. Nketsi added that her boyfriend didn't sign up for this so trolls should leave his name out their mouths.
The love birds recently celebrated their anniversary and of course Faith's man went all out for her with an extremely pricey gift that left tongues wagging. Faith shared a video of the surprise anniversary gift which was a black Range Rover wrapped with a big red bow and her reaction was priceless.