Celeb News
DJ Zinhle Reveals How Boyfriend Murdah Bongz Won Her Over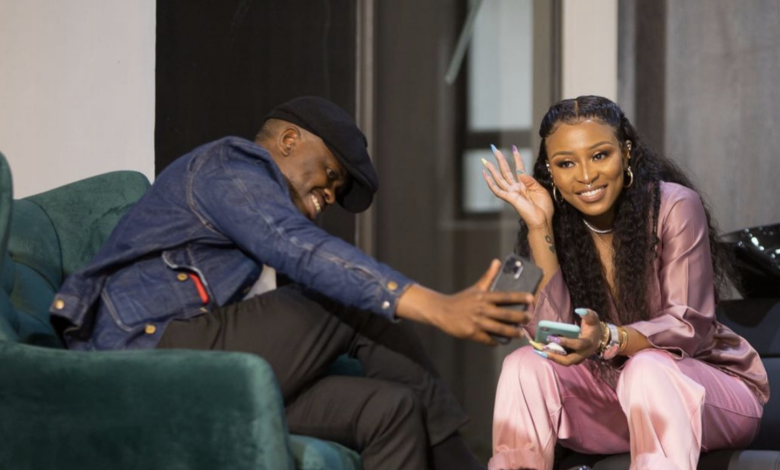 DJ Zinhle Reveals How Boyfriend Murdah Bongz Won Her Over. Award winning DJ and businesswoman DJ Zinhle is very private about her life especially when it comes to love because of her history with rapper baby daddy AKA that ended on a sour note on both occasions. The mother of one has now found herself a new flame Black Motion group member Murdah Bongz and she clearly couldn't be happier.
The pair have been dating for a while now but DJ Zinhle only confirmed the dating speculations recently on social media after posting a birthday shout out to Bongz. The loved up DJ took to Instagram and shared a picture of herself and her bae, chilling together and having a laugh. She also penned a cute note to go with the post and wished Bongz a happy birthday claiming how lucky she is to be blessed with a partner like him.
"Wishing you a birthday that is as out of this world as you are. I am so incredibly thankful for you. Happy Birthday my love.
Recently the Indlovu hitmaker had a Q&A session with her followers in Instagram where she revealed how it all started with her and her bae.
According to Zinhle, She had found an old vinyl record collection of hers and on the cover was a letter that she had written for her late father who passed in 2010. Even though had no recollection of writing the note, it made her very emotional upon finding it.
Thats when secretly Bongz took the record and sampled it to make a song for her and as they say the rest is history.
"I was super emotional when I found it. Bongani took the record, sampled it and made a song for me" she wrote.
A match made in DJ heaven indeed.