Celeb News
Local
DJ Zinhle Reacts To Black Twitter Making Fun Of Her Signature Style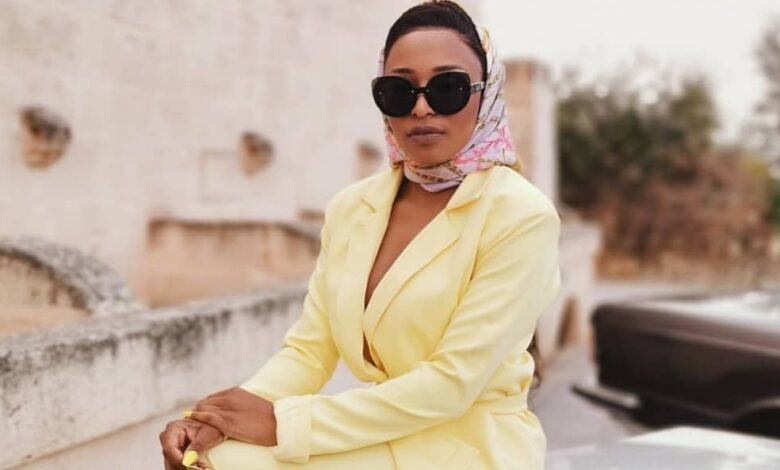 DJ Zinhle Reacts To Black Twitter Making Fun Of Her Signature Style! One of the many reasons DJ Zinhle is relatable is because of how she doesn't take herself too seriously.
Whilst most celebs would be quick to block, Zinhle laughs along with tweeps. One tweep recently shared a photo of a dog wearing a scarf an sunglasses and asked which DJ has a similar style. If you follow DJ Zinhle you know she loves a good designer scarf and designer sunglasses.
Zinhle responded to the photo with lots of laughing emojis.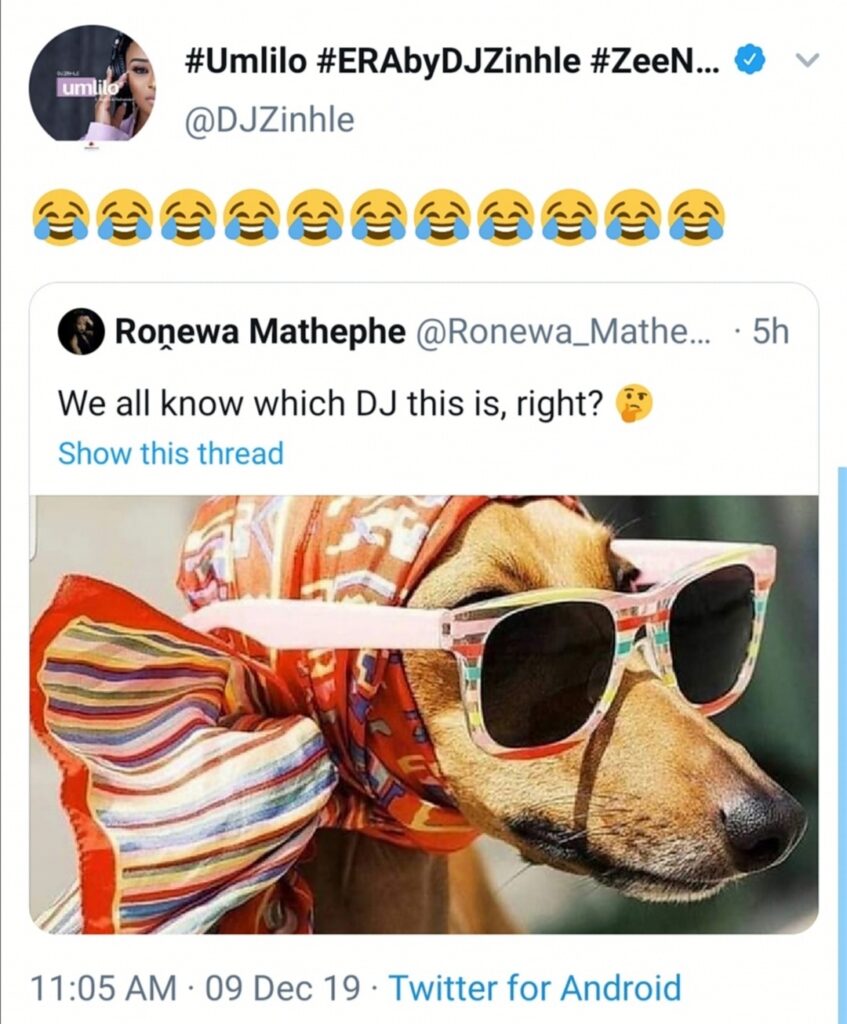 Check out just how much Zinhle's style favors this stylish dog. We love a self aware queen.