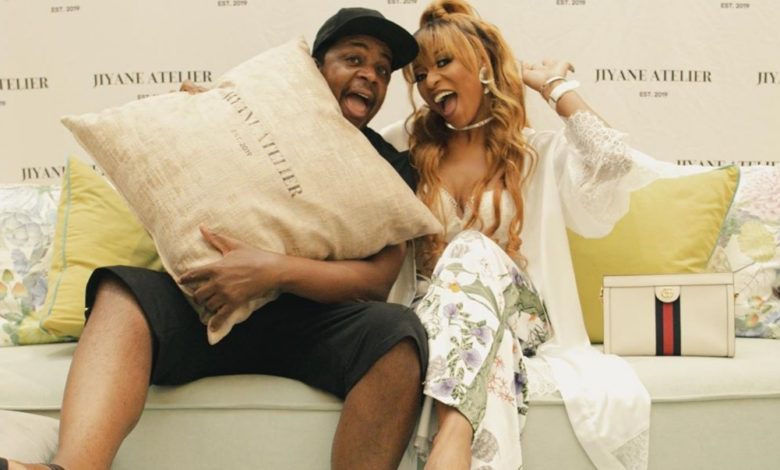 DJ Zinhle On Being Blessed To Have Oskido In Her Life! DJ Zinhle and Oskido's relationship goes beyond Zinhle being an artist at Oskido's label. The two are real friends who often show support to each other.
A few days ago Zinhle took to social media sending Oskido a shoutout saying, "Happy Birthday to the kindest person I've ever met @oskidoibelieve. My family and I appreciate you very much. God bless you Oski. Keep the faith."
And she's not done showing him some love. Taking to twitter, Zinhle tweeted how blessed she feels to have Oskido in his life. "Guys. I'm so blessed to have @oskidoibelieve in my life. We all are," she tweeted.