Celeb News
DJ Lamiez Shares The Romantic Gesture Khuli Chana Did On Their First Date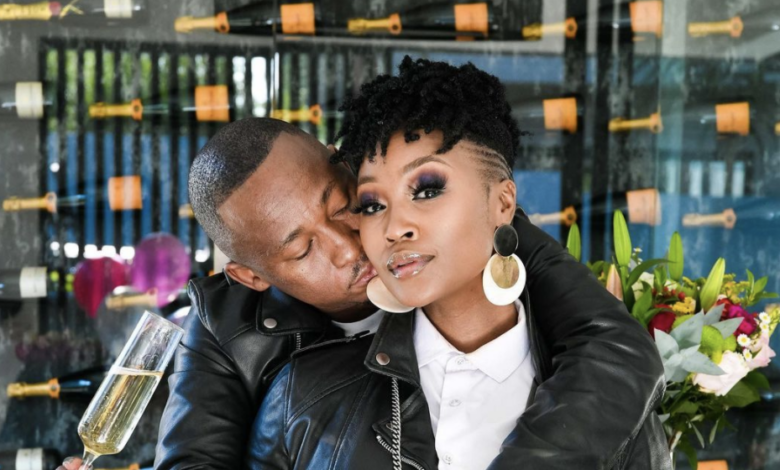 DJ Lamiez Shares The Romantic Gesture Khuli Chana Did On Their First Date. Khuli Chana might be a rapper but it turns out that he is quite the romantic too. DJ and TV personality Lamiez Holworthy revealed that the rapper swept her off her feet on the first date after ticking all the right boxes. Taking to twitter Lamiez revealed that the rapper gifted her with all her favourite things without even asking.
Holworthy responded to a social media user asking if they have gone on a second date with a man who didn't buy a gift on the first date. Lamiez revealed that the rapper took first place at the mjolo olympics when he gifted her with her favourite flowers, a book she had been searching for and a Mickey Mouse teddy bear.
Lamiez was blown away at the rapper's effort seeing that she had mentioned liking all these items in passing and he remembered all of them.
"DJ Lamiez Shares The Romantic Gesture Khuli Chana Did On Their First Date. Honestly didn't knw that gifts on 1st dates were a thing til I met my guy On our 1st,he got me a bunch of yellow tulips which are my favs n I had obviously mentioned in a random convo before along with a Mickey Mouse teddybear(obsessed) n a book I mentioned I couldn't find" he wrote.
Fast forward some time and Lamiez has since married her prince charming in 2018. Even though they have been married for a few years now, Khuli and his wife are still within the honeymoon phases and do the most sweetest gestures for one another on social media.
Lamiez recently celebrated her birthday and Khuli surprised her with a trip to a secret destination that she has always dreamt of visiting.
"Not this man surprising me with a trip to a place I've ALWAYS dreamt of going to. That along with EVERY gift I've always wanted. Like after yesterday? Ke sharp ka Di birthday okay.So I've decided that I am going to stay 29 forever." she wrote.
Lucky lady indeed!!