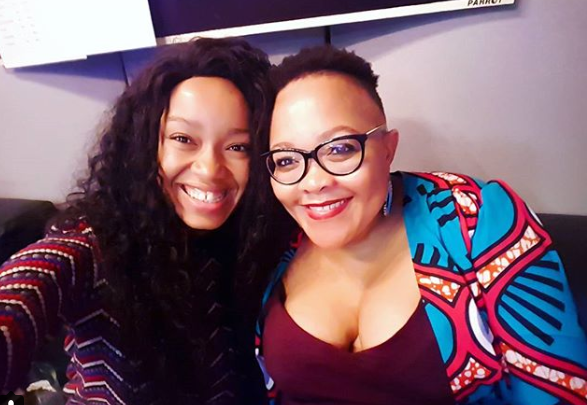 Dineo Moeketsi Sends Her Mom Heartwarming Birthday Message! Solo might be Dineo Langa's number one but there was another before him and that's her mama.
The beautiful actress has always shared how blessed she feels to have KG Moeketsi as her mother. The mommy daughter duo often gush over each other, cover magazines together and have been serving goals for years. Taking to Instagram to celebrate her mother on her birthday, Dineo shared how her mother taught her everything she knows.
"Happy Birthday to my original personal person, my Mommy @kgomotso.moeketsi. Thank you for moulding me into a woman who understands her worth, capabilities and possibilities all through living out your truth and always seeking your highest self. Always taught me that it all goes beyond aesthetics and it'll be so much sweeter when it all sparkles from within. Shine today and every other day Queen. You kick ass at this life thing. I love you. ❤," the proud daughter gushed.