Celeb News
Did K Naomi Just Reveal That She Has Already Tied The Knot?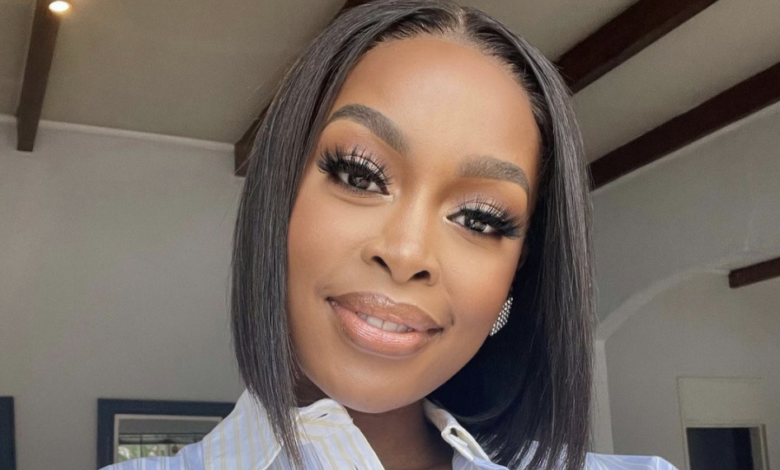 Did K Naomi Just Reveal That She Has Already Tied The Knot. Tv presenter and model KNaomi real name Keitumetse Naomi Noinyane has found the love of her and is ready to take the next step in their relationship. The model recently had us all in tears after sharing her proposal on Instagram, where her bae went the extra mile to ask for her hand in marriage.
K Naomi is one of the celebs who prefer to keep their love life put off the media and has done so since her last public relationship with Shimza and Lunga Shabalala. Fans and followers have been looking forward to the big day however, it wouldn't come as a surprise if Noinyane has tied the knot in secret already.
Taking to her Instagram account, the Channel O presenter asked her followers for to plug her on where to find a phone holder for the car so she can take videos and share her new music with her followers whilst she is driving.
The model caught our attention when she explained that she can't snap anymore because her husband hates it when she uses her phone while driving because it's not safe. This was definitely an eyebrow raiser as we last remember he getting engaged however, it looks like he has now been promoted to husband.
"I have so much music to share but I can't snap in the car anymore. My husband hates it and it's not safe (not that anything happened to me)Trying to be a responsible…vibes never die people do" she said.
K Naomi previously shared how she found a best friend in her partner and she is over the moon to be spending the rest of her life with him. She also revealed how it wasn't love and first sight for her, adding how she didn't want to give him the time of day when he first tried shooting his shot.
Her man's words about treating her like a queen have since stuck with her and the bae seems to have delivered on every promise to her because baby girl is beyond whipped. Her bae planned the most beautiful proposal with a full orchestra, a big sign that says marry me and of course some expensive wine to toast with.