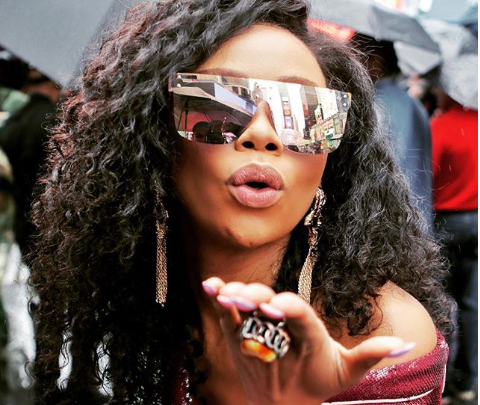 Did Bonang Subtly Respond To Dineo Ranaka's Shade?! Dineo Ranaka replaced Bonang on Metro FM's mid morning show along with Lerato Kganyago over a year ago and in case you missed it, she recently threw shade at Bonang this past weekend.
Dineo called Bonang a classy stratmate. After a fan called her out on twitter for it, Dineo said she would talk about Bonang for as long as she wants.
Well, Moghel has been killing it in New York attending the oh so exclusive shows during the Fashion Week. It looks like she finally caught up with what's been happening in her absence here in Mzansi.
Bonang retweeted a tweet about a certain radio personality who likes being spicy, could her response be directed at Dineo?
"They kinda have to, or else their shows don't trend," Bonang tweeted. Talk about a classy clapback.
They kinda have to, or else their shows don't trend. ❤️ https://t.co/X3DQXhgq9s

— Bonang B* Matheba (@bonang_m) September 12, 2018