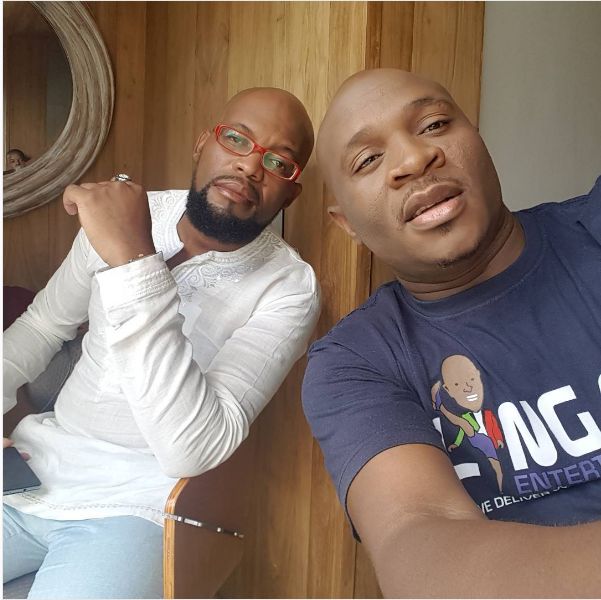 Date My Family's Mdu Responds To A-Reece's Claims! Earlier this week, rapper A-Reece took to twitter blasting the reality star for allegedly abusing an 18 year old girl and forcing her to leave with him before him and his boys came to the girl's rescue.
Now Mdu is firing back at the rapper sharing his side of the story. Mdu claims A-Reece's story is fabricated and has holes to it. Here's what he says happened in his own words.
"I'll like to go on the record to respond to A-Reece and his crew who committed and implicated themselves in assault.
(sic) Saturday my neighbours who were celebrating a birthday as girls came and asked if they could come to Hatfield shisanyama with me and my business partner. Which we agreed to and we warned them not to entertain people especially guys because nightlife is bad n they are young.
We made sure they are (sic) well-taken care of in the VIP with the bouncer keeping an eye on them from the bar. At early morning they asked to go sleep in the car as I was busy in the kitchen then as I was rounding up to leave one of the employees comes and says they saw one of the girls being taken by a group of young men I alone quickly went to the parking lot to look for all the girls. I found 3  meaning we are missing one I asked them where she is because I won't be part of telling her mother she disappeared. 
One of my guys screams and says she is in the H1 I go straight to the vehicle n (sic) as I approach the open side door I see a cartoon of codeine sealed and another open with these boys drinking the drug with the girl put between them.
I asked her what are you doing with these boys doing codeine. Her speech slurry she kept saying things that don't make sense she at the same time giggling. I shouted "get out now" I lean in grab her hand n the guys in the car pull her back saying "dude the bitch is ours". The guy I was with pulls the door seat to give her access. She literary falls n we both catch her. I pull her calling her name screaming "come to your senses" they are shouting go pay your bills. She starts slapping me n (sic) I ignored her pulling her to the car where the other 3 girls are waiting. All of a sudden I felt a bottle hit me in the back of my head and non-stop blows from the back.
The guy I was with runs inside to call our bouncers and my partners and as I was on the floor I saw a boy with a banderner (sic) carry her into the H1 & it speeds off with her and a BMW speeds off with the H1. I try get up n jump into my car to follow them because they abducted a girl. But it was too late.
We all go home n (sic) think maybe they took her there she was not there. Then I get a call from my publicist saying "dude wat (sic) did you do". I go to tweeter (sic) and see a statement from A-Reece the Hero. They have a video way longer n they only show 3 seconds. Where is the rest of the video?
I am in charge of cctv and because I'm recovering I get a call this morning that the shisanyama has been broken into and the DVR is gone with other equipment now as (sic) Mzansi add it up."
Which side of the story sounds believable to you?