Celeb News
Connie Ferguson Pens A Heartfelt Message To Her Late Husband Shona In Celebration Of His Award Nomination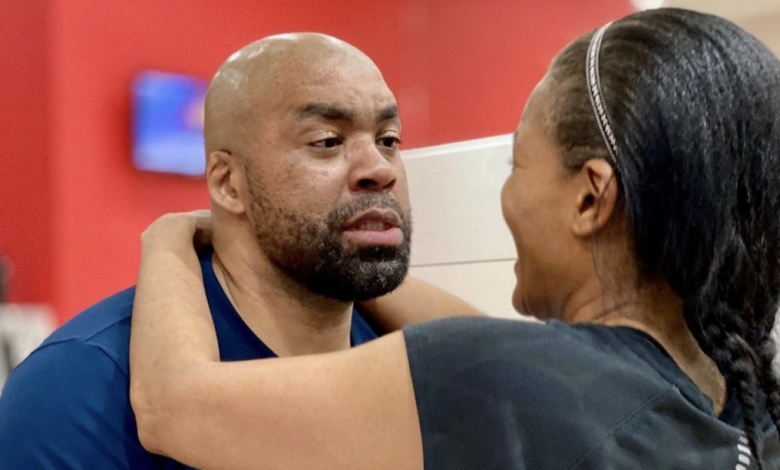 Connie Ferguson Pens A Heartfelt Message To Her Late Husband Shona In Celebration Of His Award Nomination. Late actor and producer Shona Ferguson's talents are still being celebrated even though he may not be here to celebrate them. This follows the actors international award nomination at the Hollywood Prestigious Awards. Ferguson Films bagged two nominations from the platform for their recent production King's Of Joburg.
Ferguson Films bagged two nominations for their Netflix mini series King's Of Joburg starring the late actor as Simon 'Vader' Masire and Gomora actor Zolisa Xaluva as Mogomotsi 'Mo' Masire. The production has bagged a nomination for Outstanding Drama series In Africa and the late actor also received a nomination for Best Lead in a Drama Series.
Shona Ferguson's wife Connie has taken to social media to congratulate her late husband for the achievement. In a heartfelt tribute dedicated to Shona, the actress shared how he was her favourite actor to work with and his talent was not celebrated enough in this country. Connie added that Shona's talent and commitment to each role he played always left her in awe.
The late actor's body of work is not only memorable but one to be proud of and Connie is beyond proud of her husband. The Queen actress congratulated the late actor for the major nomination who is still doing amazing thing in the industry although he has departed.
"My dear husband, I always told you that you were my favorite actor to work with, and probably one of the most underrated in this country! Your talent was beyond! How you committed to each character you portrayed always left me in awe!😍 You will never be forgotten! EVER! I have always been proud of you, and you continue to make us proud beyond the grave!🤍🕊 God is good.🙏🏾 Bravo Mr. Sho!👏🏾👏🏾👏🏾 Bravo!" she wrote.
Former colleagues of the actor including Ntando Duma, Vuyo Ngcukana, Thembi Seete and more have congratulated the late actor for his hard work, sharing how proud they are of his achievement. The ceremony will be taking place on October 24th at the Orpheum Theatre, Broadway, Los Angeles.
Connie has kept her husband's memory alive by regularly posted tribute photos and bible verses dedicated to him. She shared what she misses the most about her late husband, which is #CarpetSundays where they would lay on the carpet and talking about everything at their hearts desire. The actress spoke on how much she misses his physical presence even though, she can still feel his spirit.