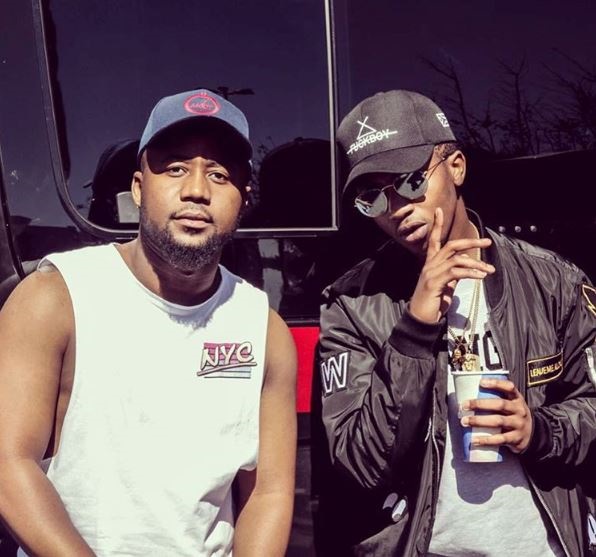 Cassper Apologizes To Emtee For Laughing At Him! Last week Emtee went on a rant firing shots at his Cassper Nyovest for not being supportive and not congratulating him on his success.
One of the reasons Emtee was mad at Cassper for was that Cassper had laughed at Emtee when he had little Instagram LIVE incident in which his manhood was accidentally shown.
It looks like Cassper has decided to be the bigger person and apologize to Emtee for laughing at him. Cassper took to twitter sharing that he had met with Emtee and had apologized.
Met Emtee today & we talked shit out & shook hands. Not to say it's back to being buddies or working together but I apologized for laughing at him when he was going through a low and I didn't think it was as serious as it was. Sometimes we have insensitive moments and I'm sorry," he tweeted.
Met Emtee today & we talked shit out & shook hands. Not to say it's back to being buddies or working together but I apologized for laughing at him when he was going through a low and I didn't think it was as serious as it was. Sometimes we have insensitive moments and I'm sorry.

— R.M Phoolo (@CassperNyovest) December 10, 2017
That's okay. I just saw my fault in laughing at my peer instead of thinking it through and I apologized for it. How he reacted and what he says about me is not in my control. I'm sure some of it came from him being hurt by my actions so it's All good. https://t.co/NIHxVllvKd

— R.M Phoolo (@CassperNyovest) December 10, 2017