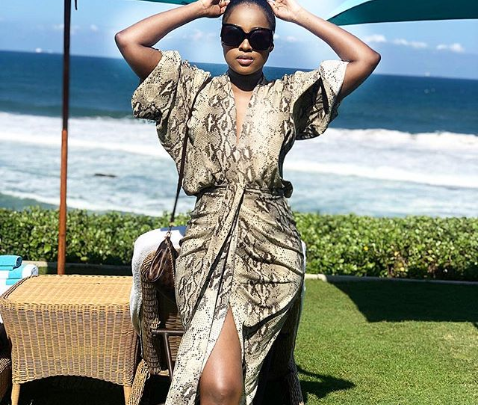 B*tch Stole My Look! Buhle Vs Omuhle: Who Wore It Better?! Trends are not for forever but we have to admit that when a fashion style trends, it becomes a must have and then everyone gets it and it becomes a uniform.
Right now snake skin print is trending like no other. From Hollywood to Mzanzi, our local celebs are right on trend rocking the trendy print. Omuhle Gela and Buhle Mkize recently both rocked the same dress.
You know it's never about who wore it first but who wore it better.
Here's Omuhle in the curve hugging dress
Buhle Samuels in the same dress
Side by side, who do you think wore this dress better?