Celeb News
Local
Bonang Reveals The Most Expensive Item Of Clothing She's Ever Bought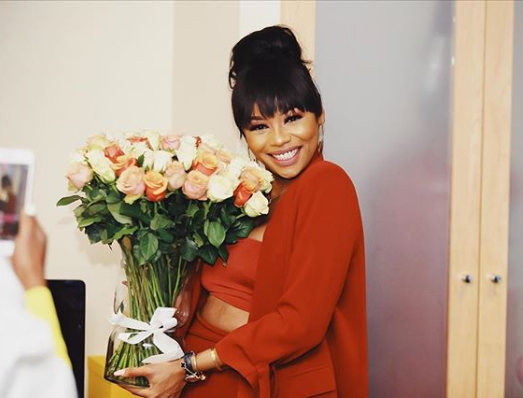 Bonang Reveals The Most Expensive Item Of Clothing She's Ever Bought! Bonang is a style star often dripped in designer wear even on a casual day.
It's not surprising that Bonang often puts together an outfit that costs over R100k from head to toe including jewellery but you'd be surprised to learn how much she has spent on one item of clothing. During a recent interview on Metro FM, Queen B revealed she once dropped R95k on a tracksuit.
Bonang shared that she did regret the purchase after. Still, black twitter was left shook by Bonang's revelation.
Tracksuit ya 95K? @bonang_m you must just buy this country klaar #FreshBreakfast
— Thapelo Mmako (@ThapeloMmako) March 19, 2019
R95000 tracksuit!!! BONANG bathong!! pic.twitter.com/qN3Hp2dZlY

— Vuyi Khumalo (@itsvuyi) March 19, 2019